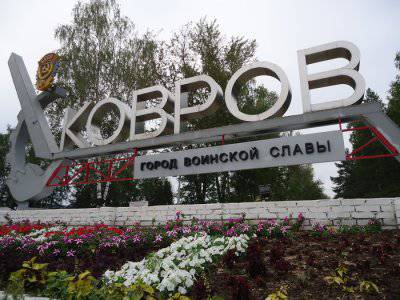 In 2006, in Russia, the Regulation was issued, according to which the cities for showing courage and heroism during their defense (capture) during the wars to the freedom and independence of the country could be given the honorary title of cities of military glory. The first three cities that received such a high rank were Belgorod, Orel and Kursk. And there was this 27 April 2007.
Today, in each of the cities of military glory, there is a special sign and a stele indicating the status of the city. In 2011, the assignment of a new rank to cities was also reflected on coins issued by the Bank of Russia.
The assignment of the title "City of Military Glory" is a kind of tribute to the memory that is given to the city and those of its citizens, who at one time opposed the enemy. Today in the Russian Federation there are 40 cities of military glory, and the most "young" city of military glory (according to the date of assignment of the title) is Khabarovsk. He was given the new status 3 November 2012 of the year.
In connection with the assignment of the title being described, the tourist industry is developing in the city. Schoolchildren and students become more familiar with
history
of the settlement in which they live at this stage. Veteran organizations order
bus rental
in order to deliver veterans to the places in which they once performed their feat of arms. Unfortunately, every year veterans of the Great Patriotic War remain less and less, but the memory of their feat, including, thanks to the assignment of a certain category of cities to the title of cities of military glory, does not dissolve into the air at all.
One of the cities, which received a high rank quite recently, was the city of Mozhaisk. The new status was assigned to him in May last year. The city showed itself in different wars. He was almost completely destroyed during the Napoleonic campaign on Russia. Mozhaisk played a crucial role in the battle for Moscow in 1941-1942. On the famous Mozhaisk line of defense, the fighting continued for more than a week, and during this time tens of thousands of Soviet soldiers bowed their heads here, fighting to prevent the enemy from approaching Moscow. October 18 1941 Mozhaisk fell, but his contribution to the victory near Moscow is difficult to overestimate.
Mozhaisk is also known for the fact that in 1618, the Polish prince Vladislav tried to seize this city during the Moscow campaign. Then the troops of Vladislav were defeated.