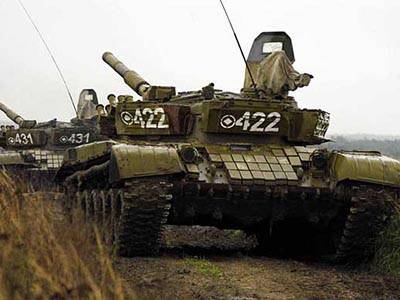 In the period from August 23 to 24 at the Baltic landfills
fleet
(BF) qualifying round of competitions for the prize of the Navy Commander-in-Chief on combat training among crews will be held
tanks
, infantry fighting vehicles and armored personnel carriers from formations and units of the coastal forces of the Navy.
Competitions will be held in the form of a relay and include three stages with a route with various obstacles in the form of craters, trenches, ditches, mine-explosive barriers and water barriers.
It is worth noting that for each type of combat vehicles participating in the competitions, a separate route was developed and its own tracks were prepared. So, for tanks and BPM the length of the route will be 14-16 kilometers, for crews of the BTR-80 - 22-24 kilometers.
Similarly, for a specific type of military equipment will be equipped with a target situation and firing lines at the site.
Crews that won in the qualifying round will meet in the final competition to be held in the fall.
In total, more than 300 military personnel will take part in the event and near-combat 50 units of military equipment will be involved.