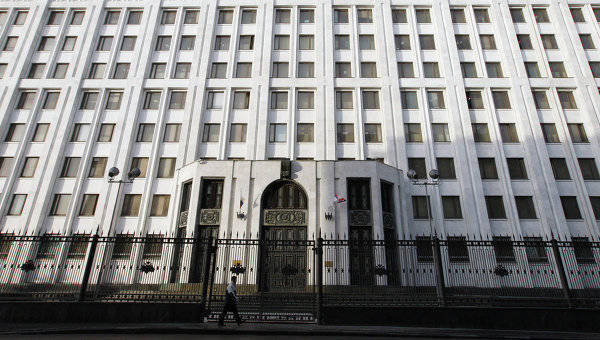 The Russian army was interested in the drone, created in the laboratory of the Moscow Aviation Institute. The aircraft was presented at the exhibition "Innovation Day of the Ministry of Defense", which was held in Russia for the first time. It is planned that it will become the annual main platform for the demonstration of military achievements in the field of advanced technologies.
At the "Day of Innovation" were presented the latest developments in the field of weapons. Among the exhibitors are state corporations, leading research institutes and higher military educational institutions of Russia, foreign enterprises and organizations.
However, the special attention of representatives of the Ministry of Defense attracted a domestic drone produced by the MAI "Raven-333".
"Let's go to the test, let's see. We'll take our specifications, "said Deputy Defense Minister Yury Borisov during a drone demonstration by a delegation of the Ministry of Defense.
According to the developers, the drone is able to be in the air for two hours, carry payloads in 12 kg and operate within a radius of 10 km. It can be installed automatic, grenade launcher, hydraulic destroyer, gas analyzer, thermal imager and other special equipment.
The autopilot is installed on the unmanned helicopter, the GLONASS, GPS system is integrated. In addition, there is a manual correction of the flight path, automatic return to the starting point in case of failure of the radio channel and self-destruct mode, ITAR-TASS reports.
The exhibition was held on the territory of the CSKA football complex.