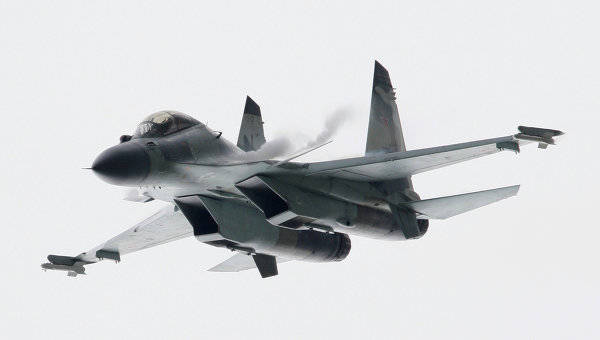 The Ministry of Defense will sign a contract with the Russian Aircraft Building Corporation (RSK) MiG for the supply of 16 fighters MiG-29MT with the amount of the deal up to 16 billion rubles.
The contract, the conclusion of which is planned in the near future, will allow the RAC MiG loading to be maintained for the period up to 2016. An option for a second batch of fighters is also not excluded, Kommersant reports.
The availability of the agreements reached on the purchase of 16 fighters MiG-29CMT told the publication a source in the Ministry of Defense. According to him, the decision to purchase aircraft of this type was made in parallel with the decision to transfer the contract for 37 fighter aircraft MiG-35 for three years.
Recall that, according to the updated plans, the military will sign a contract for the MiG-35 in 2016 year, transferring the costs of the state armaments program in the amount of about 37 billion rubles to a later period, as requested by the Ministry of Finance. At the same time, as the high-ranking interlocutor of the newspaper explained, the pace of renewal of the air force fighter fleet will be maintained.
"In principle, according to the results of tests conducted in 2011 during the Indian tender, the MiG-35 showed the necessary characteristics: in particular, he was the only one among all the participants in the competition who was able to overcome the tests at high altitudes. In the next three years, RAC "MiG" will have every opportunity to calmly and without haste to finalize the aircraft, to prepare it for launch into the series, "he said.
"In the meantime, we will work together on the MiG-29CMT, which are already in the army, at the same time supporting the industry," the source said. A contract with a maturity date of up to 2016 will be concluded soon. According to him, given the technological and production capacities of the MiG Corporation, there should be no problems with the timely execution of this transaction.
"The decision is about the purchase of new fighters, and not about the modernization of the old - a fundamental one," the source added.
To date, the 28 MiG-29CMT are at the disposal of the Russian military. In the 2008 year, after Algeria's refusal to accept these planes due to quality claims, the Ministry of Defense agreed to take them. All of them have been flawed, repaired and refurbished to meet the requirements of the RF Air Force.