Lightweight and deadly accuracy allowed the M16 to become the widely used assault rifle in the world. The M16 rifle is used in 15 NATO member countries, including the United States of America, and in more than 80 countries around the world. C1963, when the rifle was commissioned, over eight million versions of the M16 were produced for it, making it the widely used assault rifle in the world. NATO believes that 90% M16 s is still actively used, including some rifles that were made in 1960's.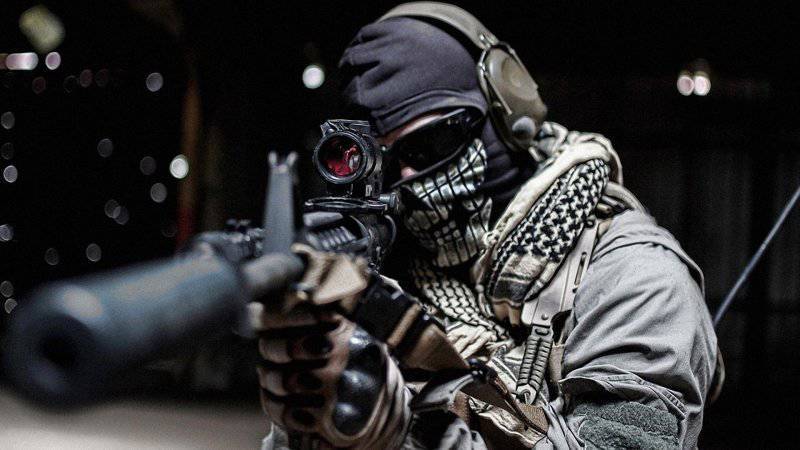 The M16 rifle enjoys immense popularity due to its qualities such as low weight, reliability, and fatal blow. M16 shoots 5.56x45 millimeter bullets that cause severe injuries. Australia, Canada, Israel, UK, Mexico - this is not a complete list of countries that use the M16 rifle or its variant.
The popularity of M16 in the world is so high that the combination "M16" has become a real brand. Under it lovers of shooters go online, under it even bed linen and accessories for military uniforms in Europe and the USA are produced -
http://ellinashop.ru/tegi-postelnoe-bele/verossa
, under it create computer games and applications.
The M16 rifle was designed for use in the Vietnamese conflict. It first began being used in South Vietnam in the 1963 year. By 1970, the M16 rifle became the standard infantry rifle of the US military. Until Vietnam main US infantry
weapons
was an M14 rifle. Versions of the M16 were used by all units of the US military, including the naval
fleet
.
The M16 rifle is made from several different materials, including steel, aluminum and plastic. The materials used to manufacture the M16 rifle make it one of the lightest conventional rifles. Early versions of weapons weighed only about 6 pounds. Newer versions may weigh 8,5 pounds due to barrel thickness and attachments such as a night vision device.
At the end of the 1970s, NATO member countries began to adopt the M16 rifle as their main infantry weapon. The US military has called for the standardization of weapons among its allies and proposed the original M16 rifle design for NATO member states without any changes. The M16 rifle was enthusiastically accepted by NATO allies and today is a widely used assault rifle in many countries.
There are four options for the M16 rifle - M16A1, M16A2, M16A3 and M16A4. The M16A4 is a standard American Marines rifle that has a modified handle and improved aiming frames compared to earlier versions of the weapon. In recent years, the US Department of Defense has studied several programs to replace the M16 with an updated assault rifle. However, none of these programs have progressed.