Not one person in my practice was interested in a frankly stupid question: who nevertheless won the war? And why the winners are clearly inferior to the vanquished in many ways.
I will not touch the economic component of this issue. This is not my business now, and so many copies have already been broken, which is simply reluctant to repeat.
What interests me the most is how and why such an attitude was formed on this issue. How many have already raised the question of the need to strengthen work on patriotic education, the revival of high moral and moral ideals ... And things are there.
No, outwardly everything is very even. Flags and fireworks of 9 in May, solemn reports that the next veteran was finally given housing, which he earned 70 years ago, stories and reports. Yes, all of you, dear readers, all this is observed every year, starting from mid-April to mid-May. And then silence. Until next year. And everyone seems to be happy with everything.
I am actually standing in the center of Voronezh. Well, almost in the center. Here is the second mass grave of the remains of Soviet soldiers and officers who died in the battle for Voronezh in 1942-43. And only one of 100 (or maybe this figure is even more, there are no exact data) of the warriors is installed and lies under its name.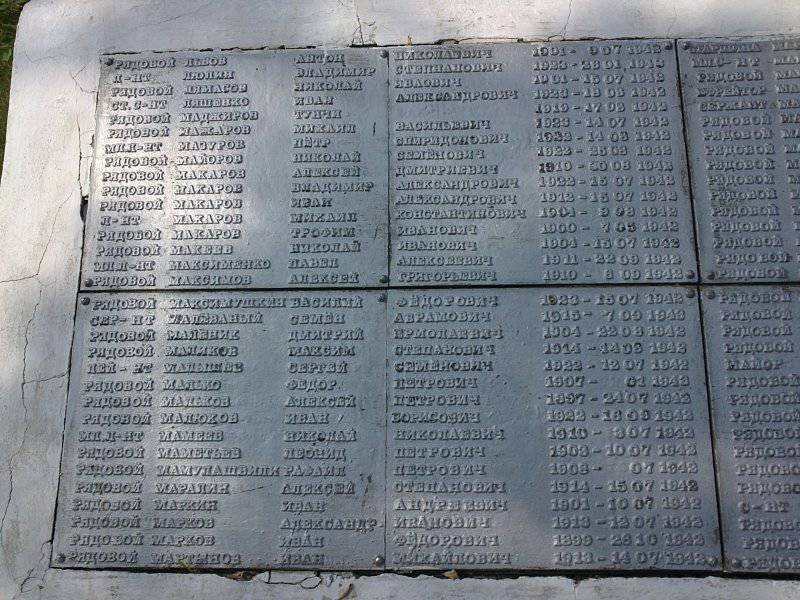 Everyone is equal here: soldiers of the NKVD regiments, Siberian rifle divisions, units of the 40 and 60 armies, Voronezh militiamen.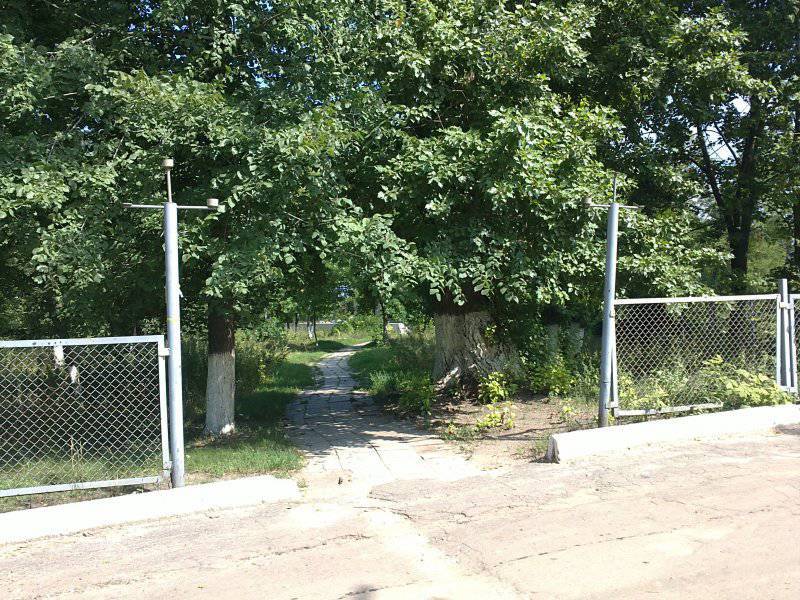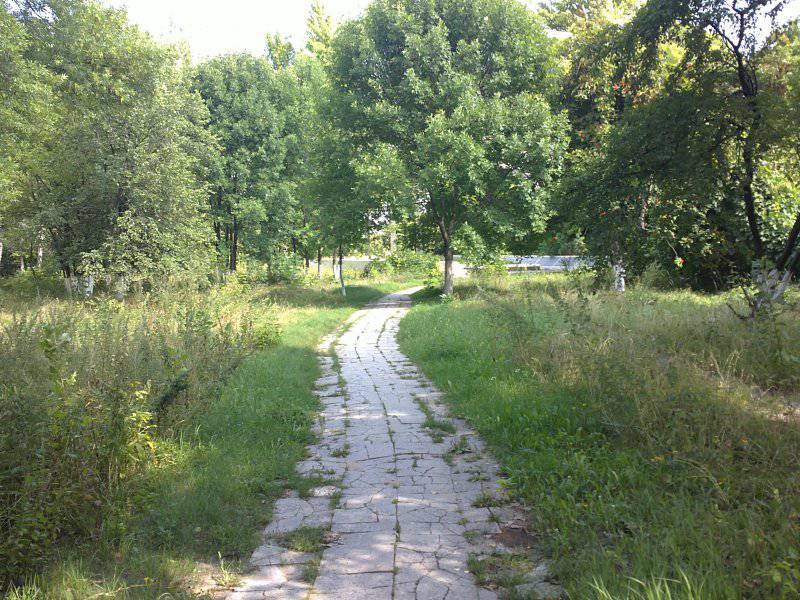 This is the entrance and the path leading to the memorial.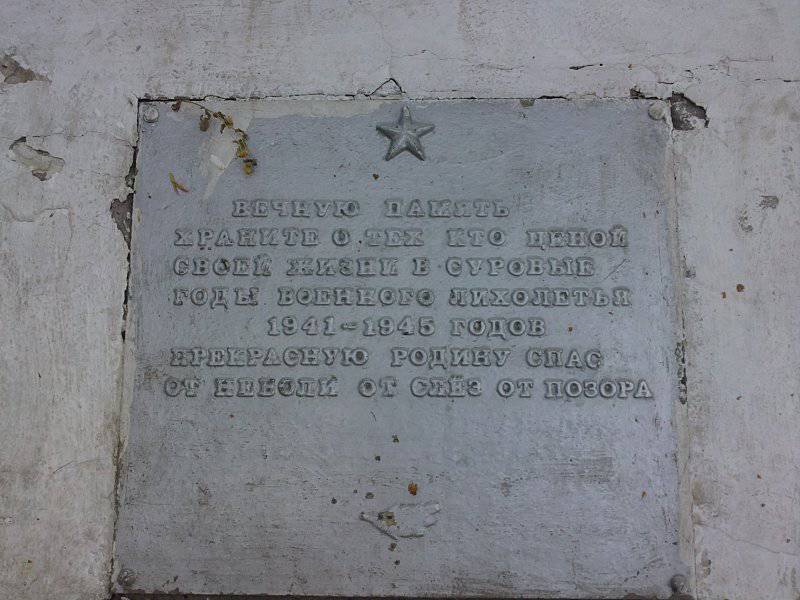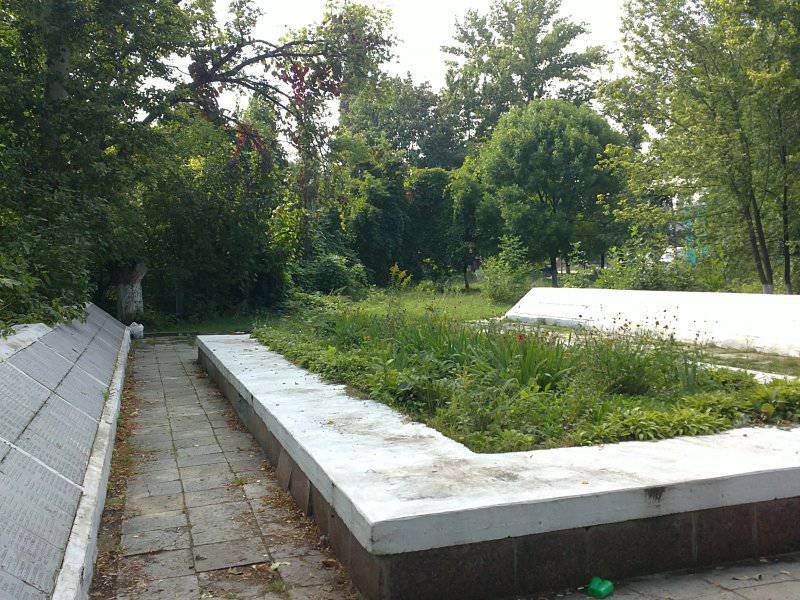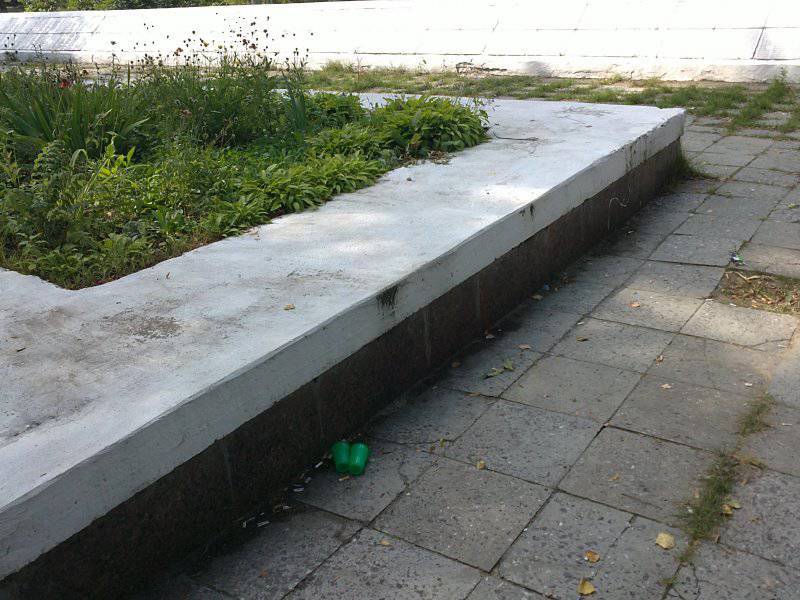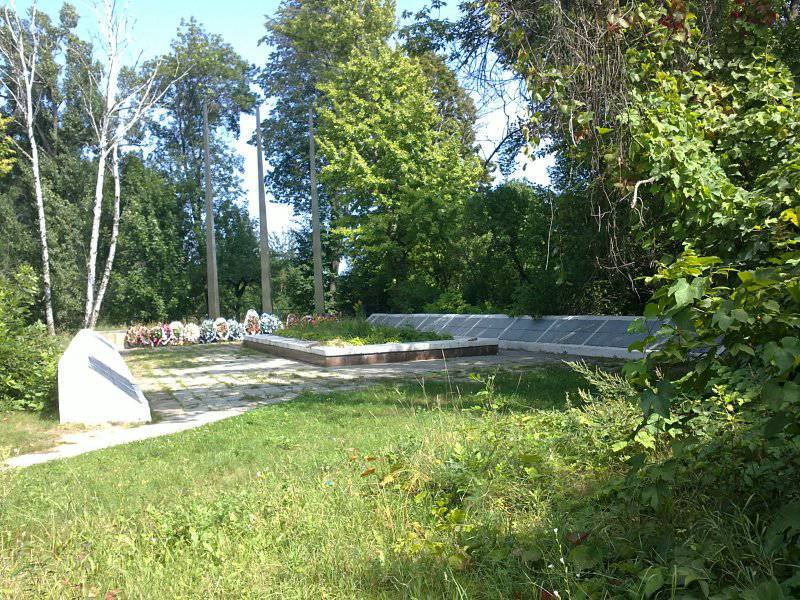 So today everything else looks like.
Maybe I'm wrong. But the burial place of the soldiers-liberators, the soldiers-winners should not look like that. At least in the center of a million city. If only because this city bears the name of the city of military glory.
Here are those who could keep the last piece of the right bank of the city. Clutching hands, teeth, lives in this little bridgehead. And now, after 70 years, the place of their glory looks like this. Deservedly? Rhetorical, in general, the question.
A lot is being said about the need for proper patriotic education. And it seems that something is being done. My stupid (probably) opinion is that to pay homage to everyone. Regardless of where the monument is located: in the center of the millionth city or at the junction in Liskinsky district. The memory of every warrior who died in that war is our heritage. And I'm sorry that our wealth often gets this attitude.