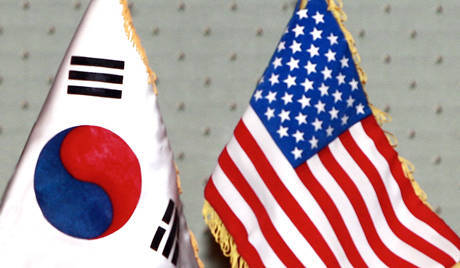 The Republic of Korea (RK) and the United States began conducting the Ulchi-Freedom Guardian annual military maneuvers on Monday, the command of the combined armed forces of the two countries reported.
Participation in the 12-day exercises will take up to 50 thousand of South Korean and 30 thousand American military personnel. At the same time 3 thousand of them are transferred to the south of the Korean Peninsula from military bases in the Pacific region and on the continental territory of the United States, ITAR-TASS reported.
"These command-and-staff maneuvers, most of the scenarios of which are worked out on computers, are designed to test the ability of the armed forces of the two countries to provide security on the Korean Peninsula," the joint command of the armed forces emphasized.
During the exercise, questions of countering "provocations by the DPRK", as well as cyber attacks against military computer networks will be worked out.
In addition, it is planned to work out the actions of the allies in case of emergencies on the peninsula associated with the use
weapons
mass destruction, the agency Repnhap. It refers to the data of the military command of the Republic of Kazakhstan.
The maneuvers will be observed by representatives of countries on the UN commission monitoring compliance with the terms of the armistice agreement that ended the war on the Korean Peninsula 1950-53. We are talking about Australia, Britain, Denmark, Canada, New Zealand, Norway and France.