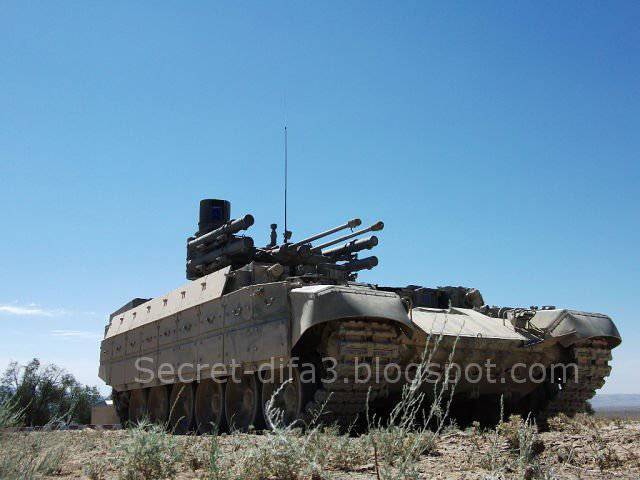 It became known that the armed forces of Algeria are testing the combat support vehicle
Tanks
(BMPT). After studying the experience of warfare in Syria and Libya, analysts came to the conclusion that the use of tanks without special cover vehicles leads to increased losses. In urban battles, you need a more versatile vehicle in terms of firepower, but at the same time maintaining security at the tank level.
At the moment, active negotiations are underway on the purchase of BMPT machines manufactured by Uralvagonzavod. The BMPT itself is primarily a combat vehicle, designed to conduct combat operations in the battle formation of armored forces and fire support tanks on the battlefield. The machine is designed to fight with infantry, helicopters and lightly armored vehicles that pose a threat to tanks on the battlefield.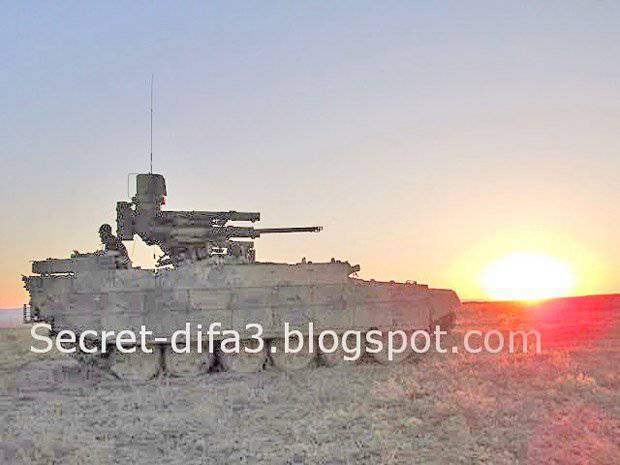 BMPT is the implementation of an alternative concept of organizing the combat order of armored forces. The BMPT is intended to replace the motorized rifle assault on the battlefield, which protects the tanks against enemy anti-tank weapons.
The BMPT is intended for the effective suppression of enemy personnel, equipped with grenade launchers, anti-tank complexes, and small
weapons
; There is also an opportunity to hit tanks, BMP, DOT, DZOT and other highly protected targets on the move and from the scene. Also overcoming the bottom of water obstacles.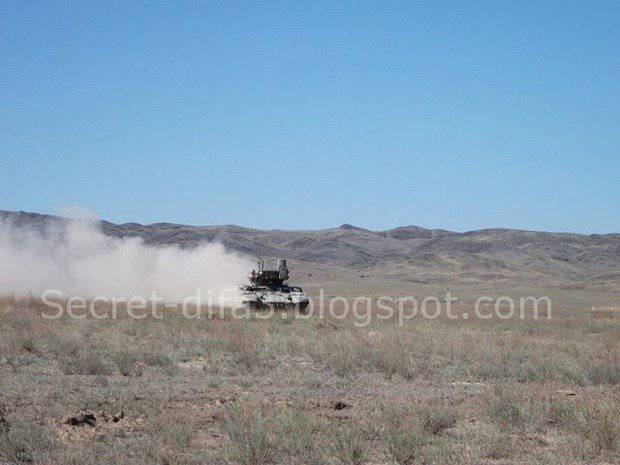 One BMPT in its firepower surpasses two motorized rifle platoons - 6 BMP and about 40 manpower. According to the calculations of experts, such a machine should be one to three tanks (platoon).
At present, Algeria is the second operator in terms of the number of T-90's operated after India, surpassing in this (both qualitatively and quantitatively) even the Armed Forces of the Russian Federation. In addition to purchasing new T-90C tanks, Algeria, with the help of Russian specialists, implements a program to modernize the T-72 tank fleet. At the same time, the experience of street battles is also taken into account - the modernized T-72 of the Algerian army is equipped with large-caliber machine gun installations of a closed type with remote control.
The Terminator BMPT is the perfect answer to all those who will try to destabilize the situation in Algeria. We hope that the contract for the supply of large quantities of BMPT to Algeria (possibly up to 200-250 units) will soon be signed and successfully implemented.