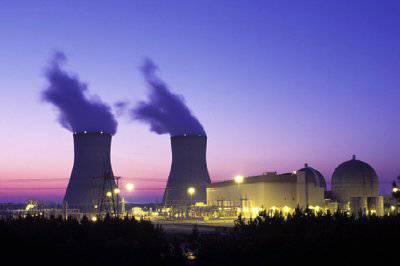 None of the nuclear power plants in the United States is able to withstand the terrorist threat, the CBS television channel reported Friday referring to a report by experts from the University of Texas at Austin.
A total of 104 reactors are located in the USA, generating electricity for civilian purposes. Scientists have included in this number three more reactors at research centers, reports RIA "
News
».
According to researchers from the Project to Prevent the Spread of Nuclear
weapons
(Nuclear Proliferation Prevention Project), all of these objects are vulnerable to theft of materials suitable for the creation of nuclear weapons, or to conduct sabotage that can cause an explosion of the reactor.
According to the authors of the report, there are eight stations that are poorly protected from attack from the sea: Diablo-Canyon NPP in California, St. Lucie in Florida, Brunswick in North Carolina, Sarri in Virginia, "Indian Point" in New York, "Milstone" in Connecticut, "Pilgrim" in Massachusetts and South Texas in Texas.
Reactors at the University of Missouri, the Massachusetts Institute of Technology and the National Institute of Standards and Technology are also among the most vulnerable sites.