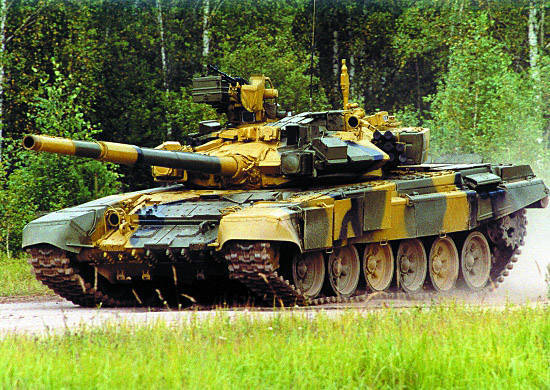 Tankers of the motorized rifle brigade of the Southern Military District (Southeast Military District) carry out artillery firing with modern weapons
tanks
T-90A at the Dalniy training ground (Republic of Dagestan).
Shooting is conducted on targets that mimic a moving tank, anti-tank grenade launcher and artillery. The average range to the targets is about 2000 m, the firing distance in motion is 700 m. The execution of combat missions for tank crews is complicated by the arrival of unexpected introductory ones. Targets appear in the fire defeat zone for a short time, which requires tankers instant response and accuracy when firing.
The crews of the T-90A tanks consist of military personnel called up in the spring of 2013, who for the first time carry out firing with a regular artillery shot. About 100 manpower and more than 10 tanks were involved in the classes.
Numerous shooting was preceded by theoretical studies, during which advanced training techniques were used, computer dynamic simulators-simulators equipped with multimedia equipment for firing training and tank driving were used. The software of modern simulators allows you to simulate not only the weather conditions, but also create a single virtual tactical environment for all trainees that occurs in real combat.
Also in the course of conducting classes, tankers will fulfill various standards for loading ammunition, transferring a tank from a traveling position to a combat position, assembling and disassembling machine guns, as well as detecting targets, classifying them and solving fire tasks.