Rare dog gets to serve on the border. Sheepdog Otriksu succeeded. Photojournalist Vasily Fedosenko began shooting this
history
Immediately after the birth of six puppies at the Isolde Shepherd and "led" the dogs before their future was determined.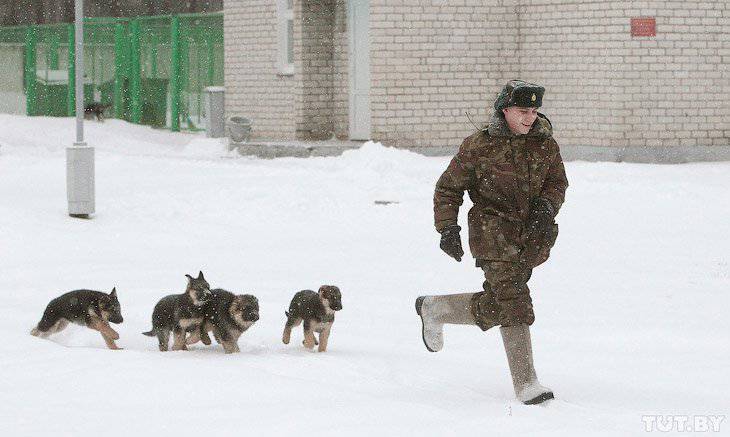 Six puppies were born to the Isolde Shepherd in October 2012. Each year, 70-100 candidates for border service appear in the Smorgon dog training center of the border troops. Of these, experts choose completely healthy, not afraid of transport and people who love to play. These dogs are potentially suitable for service in the border troops.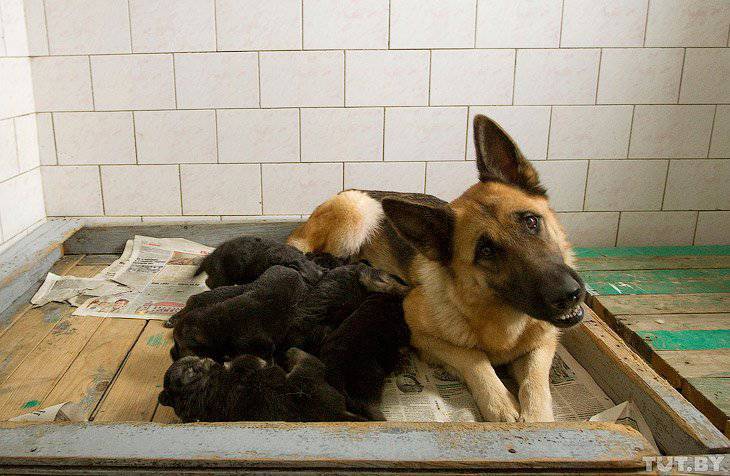 At first, the puppies are fed 5-6 once a day, then the number of meals is gradually reduced. Adult dogs eat twice a day.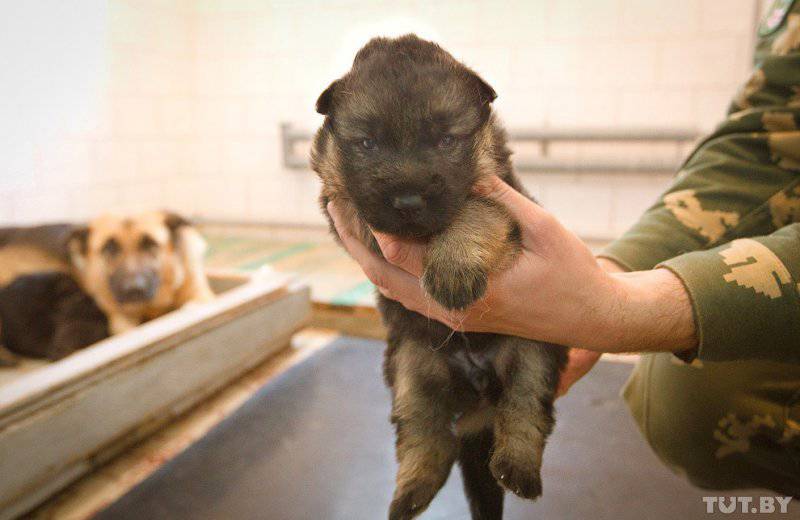 The first few months of puppies live together. Gradually, the character of the dogs emerges and some aggression towards each other appears, therefore they are distributed among different enclosures.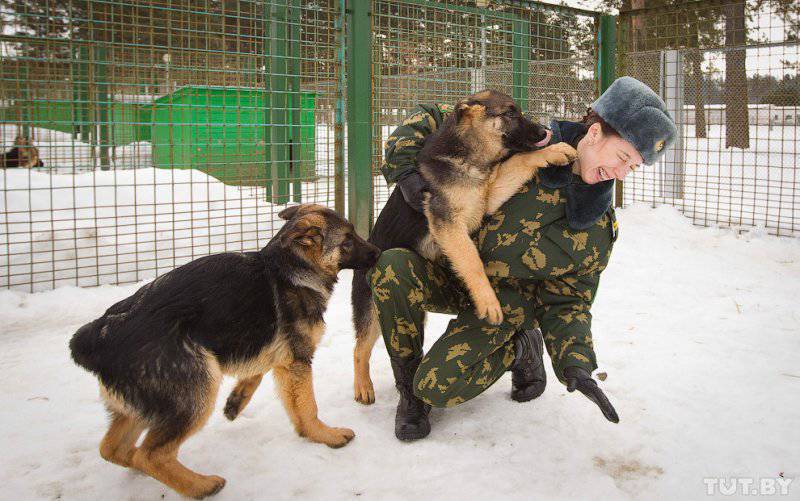 1 March 2013 of the year. Otriks goes to the site. Puppies are trained for several months. Although, as employees say, everything is very individual - up to the year the dog is still "raw", and it requires constant work with itself. Only by two or three years does a dog achieve the best qualities, provided that its owner is active and permanently working.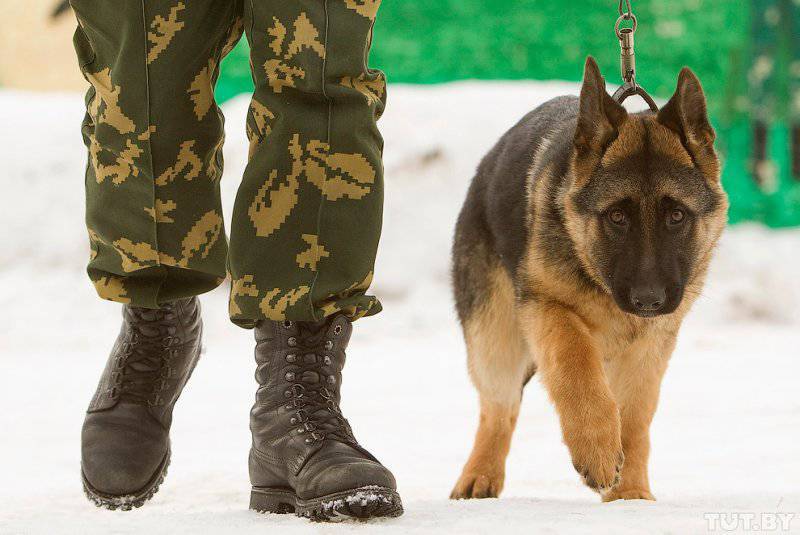 First, the general course of training is conducted with puppies - the commands "sit", "lie down", "come to me", etc.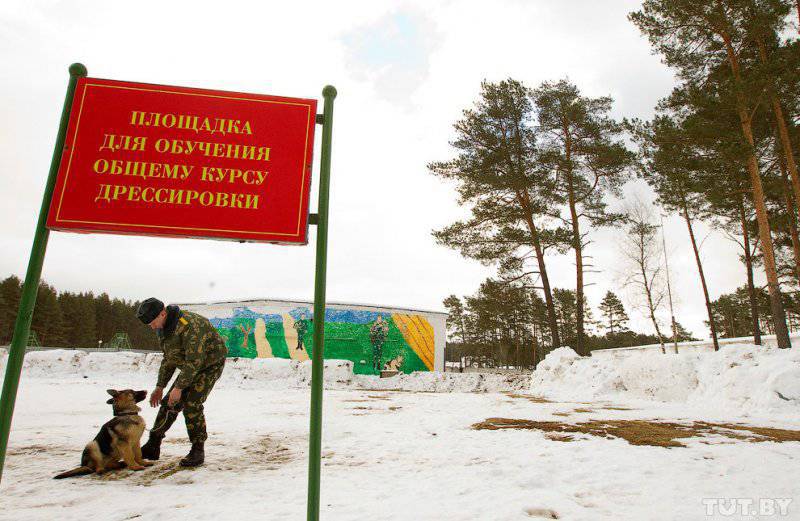 1 March 2013 of the year. Otriks and colleagues learn to overcome the obstacle course. At the border, dogs may encounter a variety of barriers; it is important that this does not stop them. At first puppies need to be motivated: use treats, as well as favorite toys. In this case, it is an orange ball: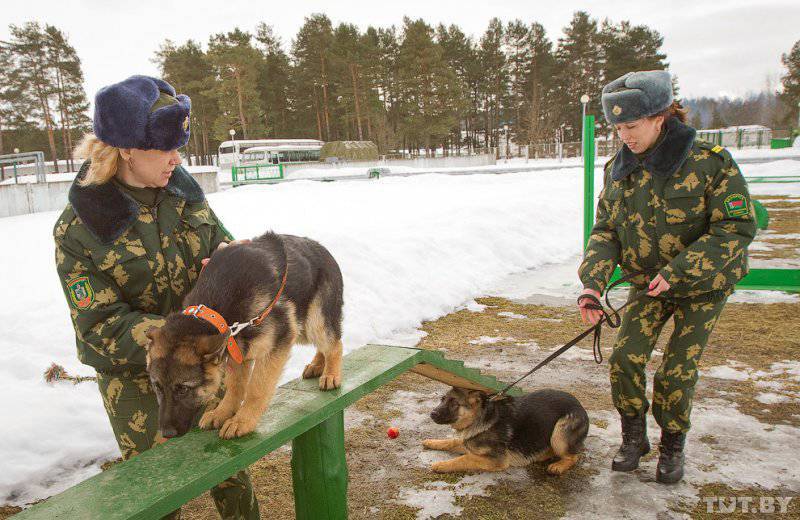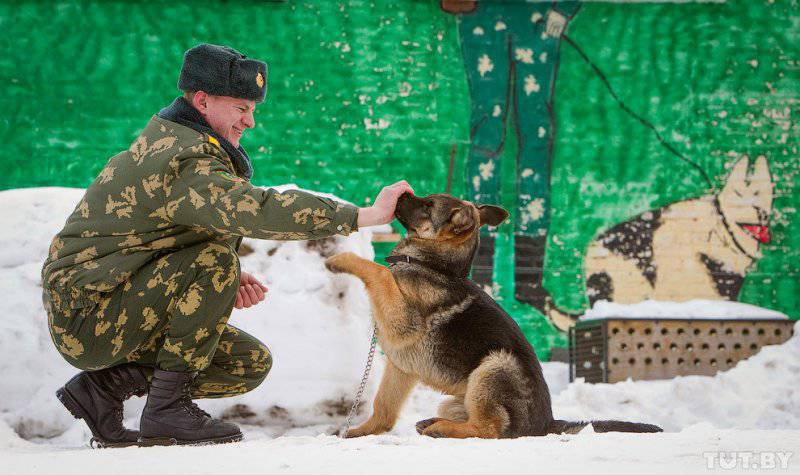 Gradually, the dogs are no longer afraid of heights and fire. Otriks Isolt's mom in the dog training center not only gives birth to puppies, but also participates in various competitions and demonstration performances.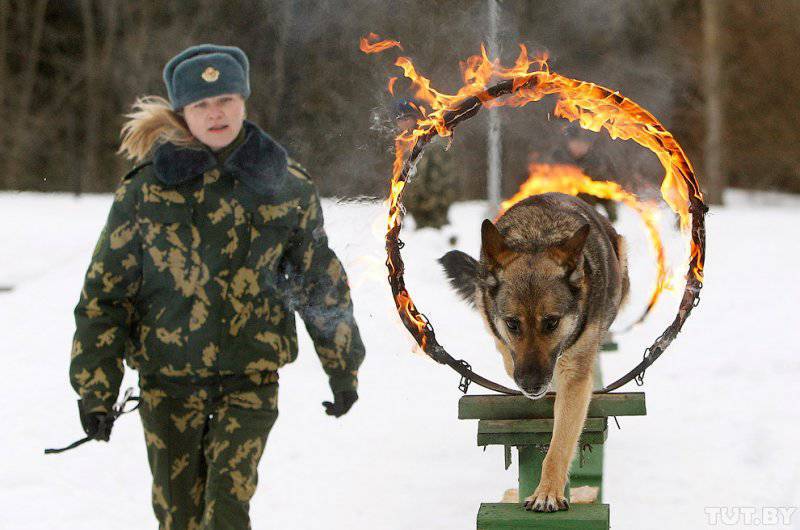 Difficult moments in training - the execution of commands at some distance, or, for example, work on the trail in the heat, when the dog is required to endurance.
After the general course, dogs specialize - the employees choose already matured puppies to work with drugs, explosives, or work on the trail. Those puppies that do not fit the quality of service in the army are offered for sale to the civilian population.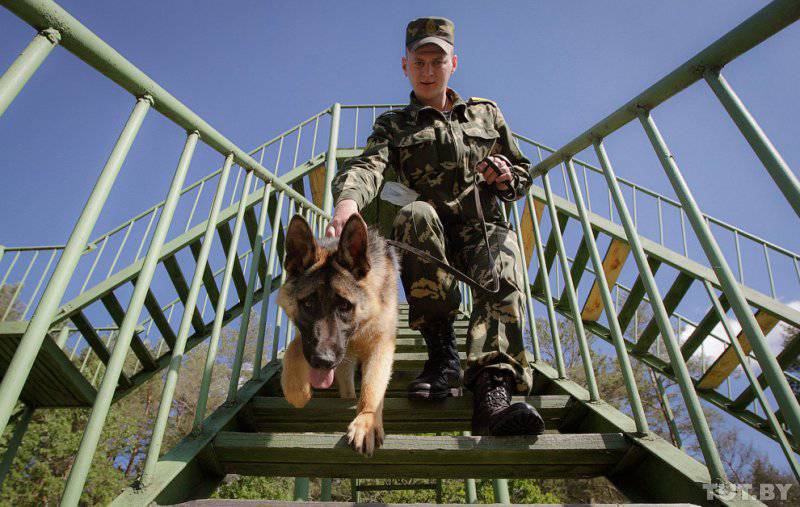 In the picture, Olya is a shepherd from the same litter in private possessions with the owner Ekaterina Smolenskaya. Part of Otriks's fellows remained in the center for further breeding, the rest were bought by "civilians". Sheep-dogs cost 1,5-2,7 million rubles.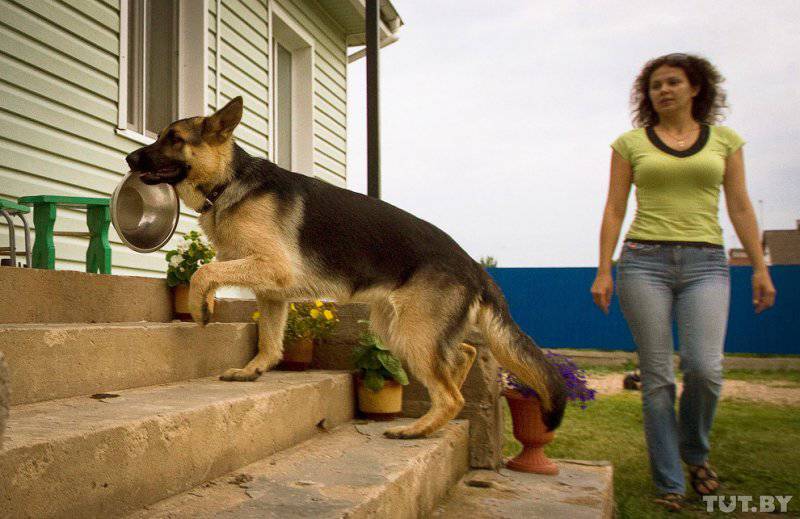 Otriks was selected to work on the trail.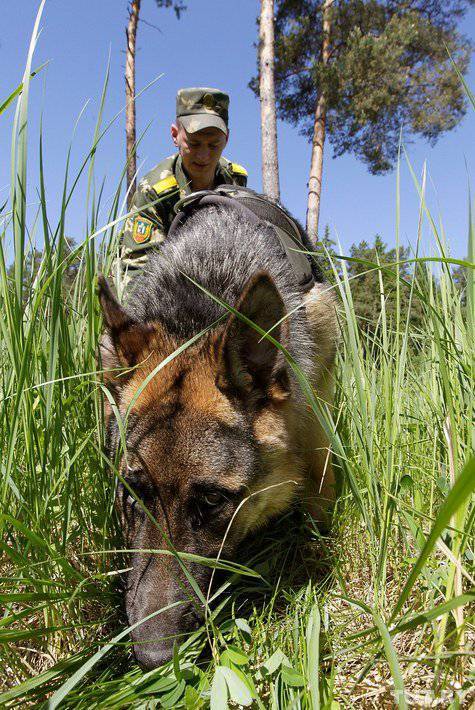 18 July 2013, Otriks, along with the owner Vitaly Timofeev, patrolled the border in the area of ​​the Yarevo border post. Vitali knows Otriks from his birth, he trained him himself, and then went to the service station in the Smorgon border guard group, on the border with Lithuania.