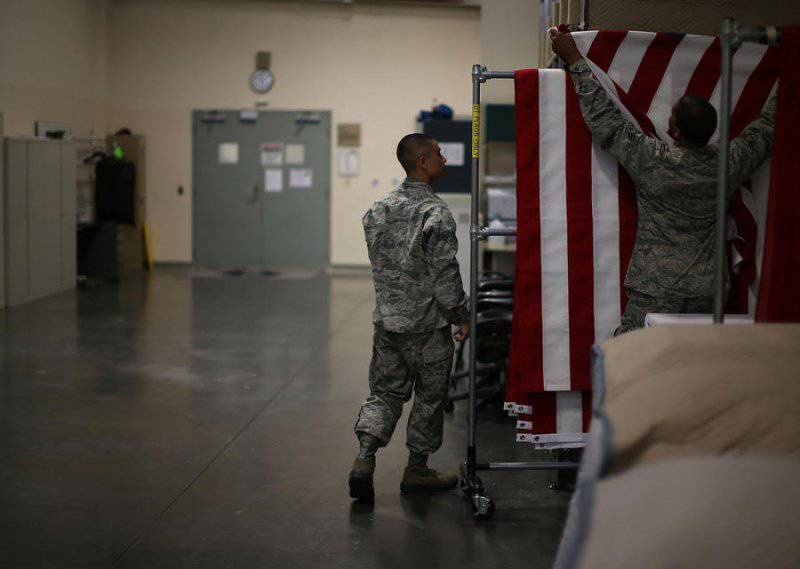 The Malmstrom Air Force Base in Montana did not pass the inspection of maintenance, security and support functions, Interfax reports. Regular safety inspections and procedures for working with nuclear
weapons
put the base "unsatisfactory" on the results of the audit
The Malmstrom Air Force base check was conducted from 5 to August 13. Inspectors reported that "during the execution of one of several training tasks, the military made a number of tactical errors." Jim Kowalski, Deputy Head of the Global Shock Command of the United States Air Force, explained later that "the unit failed without demonstrating the correct procedures."
It should be noted that at this base in the state of Montana stored strategic missiles Minuteman. But Jim Kowalski stressed that the situation at the base does not constitute "any danger to the US nuclear arsenal," although it is "a sign of potential vulnerability."
This year, this is the second time that a unit of the United States Air Force cannot pass the test needed to work with nuclear weapons. In May, it became known that 17 officers in the state of North Dakota were denied certification after they failed to pass an evaluation committee, reports The Australian.
Earlier in the year 2007 it became known about the scandalous incident when the B-52 bomber flew over the entire country, transporting not nuclear weapons, but training ones. They were installed on the plane by mistake. Then, according to the results of the investigation, Air Force Minister Michael Winn and Chief of Staff of the Air Force Michael Mosley were dismissed. After that, the US attempted to tighten control over nuclear weapons in the country.