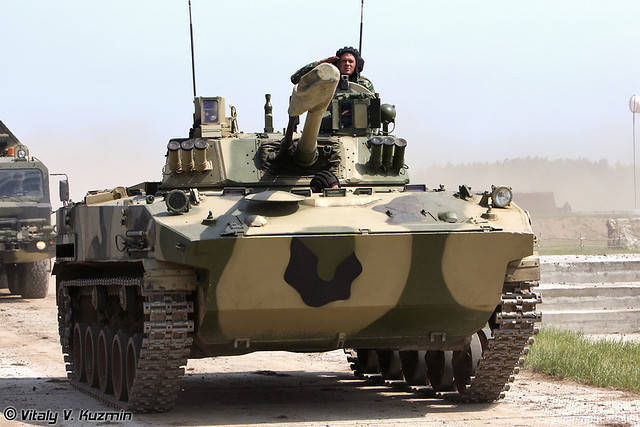 Already this year, the 106 Airborne Division will receive the latest weapons. The commander of the Airborne Forces, Vladimir Shamanov, who arrived in Tula to transfer the flag of the compound to the new divisional commander, said today.
"Next year, a reconnaissance battalion will be deployed in the division," said Shamanov. - "Managed parachutes are already arriving, and more recently, paratroopers performed special tasks at exercises in the Belgorod region. This year the Ryazan regiment will receive BMD-4М machines. This compound will be the first in the Airborne Forces, as the basic regiment of the Ryazan school, to be transferred to new models of equipment. The process will be parallel to the Tula regiment. New systems will receive artillery. Now there is an introduction of an automated troop control system
weapons
"Flight".
According to the commander, the reduction of the division is no longer a question. On the contrary, the Presidential Decree on military construction spelled out organizational-staff measures and stages of the re-equipment of the formation before the 2025 year.
The BMD-4М airborne combat vehicle was developed on the instructions of the Ministry of Defense by the Tractor Plants concern and is a modernized version of the BMD-4, which differs from it in the new body, engine, chassis and other units. BMD-4M - a very high level machine for combat and technical characteristics. It was first presented at the 21 March March 2008 presentation at Kurganmashzavod. In 2010, the military tests of BMD-4M were successfully passed.
The BMD-4М is an air transportable tracked combat vehicle, which can be landed at a specified point by parachute and landing, both with and without personnel. Provides for the conduct of maneuverable defensive and offensive actions in the autonomous mode and in cooperation with other types of weapons.