In the latest issue of the Polish magazine "Report"
http://www.altair.com.pl/magazines/issue?issue_id=639
There was a curious material on the cooperation of Poland and Ukraine in the field of armored vehicles.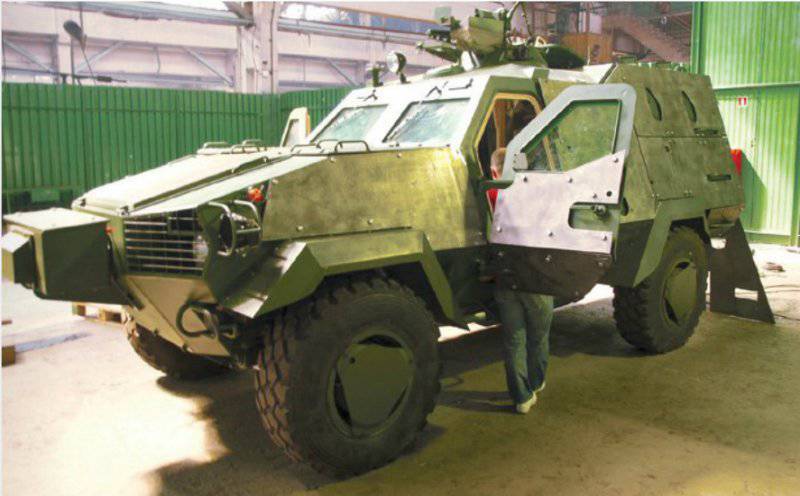 Machine with extra security at 3 STANAG 4569. Photo http://www.altair.com
The article says that one of the surprises of the upcoming MSPO exhibition will be a variety of the Dozor-B armored personnel carrier developed by the KKBMB proactively. At the same time, the surprise is not in the machine itself, which does not represent anything extraordinary, but that it was made at the enterprise of the Mist from the town of Staleva Volya. The firm of Mista specializes in machines for earthworks and the manufacture of armored vehicles was not engaged.
Of course, it is not clear from the article whether the car shown in the photo was made at the plant of the Mista company or the first sample was presented by the Ukrainian KMDB. Apparently the first sample is still Kharkov production. Probably, Poland's interest in the Kharkov armored personnel carrier is associated with programs for replacing outdated BRDM-2 and Honker cars.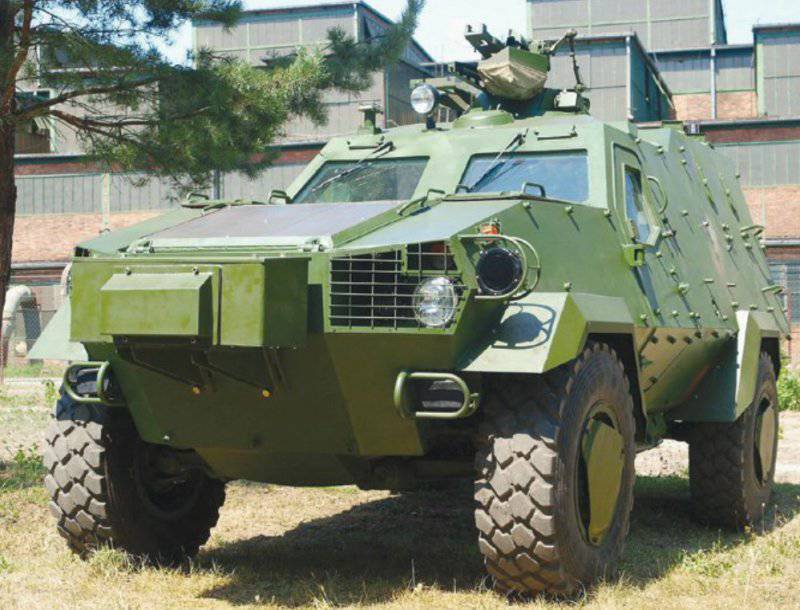 Machine without additional armor, which is mounted on the sides and aft of the hull.