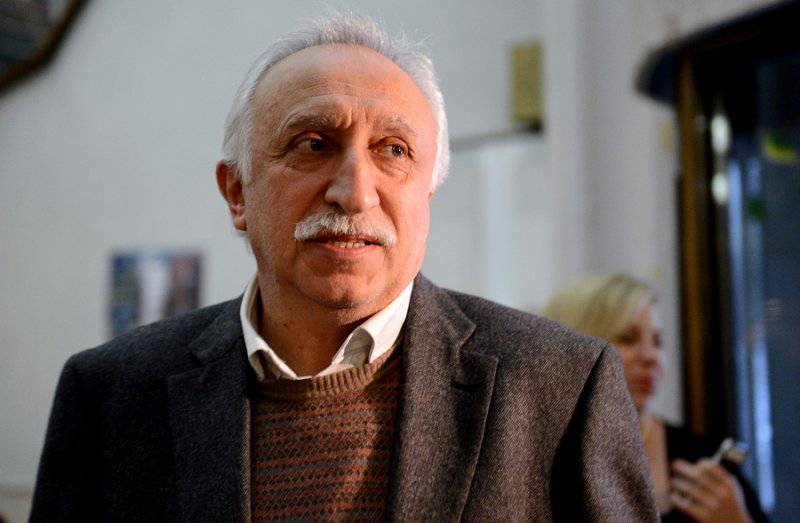 Directed by Nikolai Dostal. © Vladimir Pesnya / RIA News
Over the past month and a half, the famous film director Nikolai Dostal wrote two open letters at once - and both concerned his "Penal Battalion", a series that has long been recognized by professionals and loved by a wide audience. His message to the Minister of Culture Vladimir Medinsky concerning the issues of "military distortions
stories
", Dostal sent literally last week. After that, he took the time to answer the questions of Kinoridus - not only about historical truth, but also about censorship, piracy and the prospects for television cinema in Russia.
- Your serial film "Penalty Battalion", which premiered nine years ago, was again in the spotlight this summer. In June, you wrote an open letter to Oleg Dobrodeyev, General Director of the All-Russian State Television and Radio Broadcasting Company, about "unlawful censorship", and just the other day - a letter to the Minister of Culture Vladimir Medinsky, in which you did not agree with the "distortions of military history he observed during World War II" ...
- Yes, it did so. I wrote to Dobrodeev about censorship notes in the film. There should have been the consent of the authors, creators of the film - the screenwriter, the director, the producer. And we were not notified of anything - it is a violation of copyright. I'm not talking about the moral side of this business, about what exactly they cut out, what words and words. I say that in general it is impossible to touch the work without the consent of the authors. If they called me and said: "Nikolai Nikolayevich, we want to show the film in prime time, but we have concerns, we no longer want such words to be heard from the screen," I would answer: "Show at 12:00 am - or do not show at all. But to touch, cut - why ?! ". By the way, Oleg Borisovich very quickly responded to my letter, saying that the lawyer of the All-Russian State Television and Radio Broadcasting Company will soon answer all my questions and explain why they did just that. But I still haven't received any answers in writing, as I would like.
A shot from the TV series Nikolai Dostal "Shtrafbat".
- By the way, an even more terrible situation happened with "Seventeen Moments of Spring", which were not only painted but also remounted! There, each series has been reduced to the current format in 51 minute.
- I don't know about it, but I think there was another reason, maybe a purely technological one. As they say on TV: "drive into the format, into the program grid" ... But without the consent of the authors, this cannot be done. And I have a reason, I believe, ideological. After all, there are limitations: 16 +, 18 +, this is enough, and from this it is necessary to plan the show. There is no strong, selective mate in the film. There are words there that one cannot do without at the front, and all the more criminals in the penal battalion are fighting, so how? .. And they cut it out right on the living. Even a song. It would seem that you can't throw the words out of the song - they threw it out!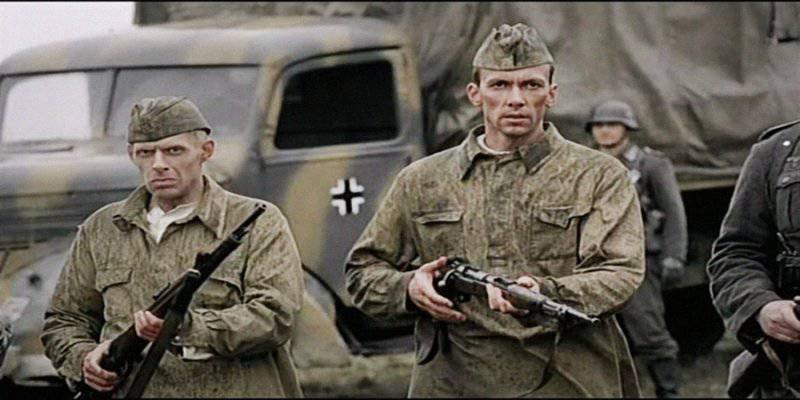 A shot from the TV series Nikolai Dostal "Shtrafbat".
"But about historical distortions — I was still studying in the Soviet school, when many things were spoken about completely different from what they say today." Therefore, I am inclined to believe your Shtrafbat absolutely.
- You read my letter to the minister, I explain everything there, why it happened, and not that way. Indeed, it was smooth on paper, but they forgot about the ravines. The exceptions were just a mass, deviations from the orders ... And on this basis the dramaturgy of the script was built by Edward Volodarsky. Therefore, it seems to me that we did not distort the story, but focused, making those accents that we thought should be done, highlighted the little-known sides of the war ... I think I quite convincingly and intelligibly stated all this in a letter, and my comments are superfluous now. They can only follow after I get a response. Or "Rossiyskaya Gazeta" will get an answer - and they hope that the controversy can be continued on the pages of the newspaper.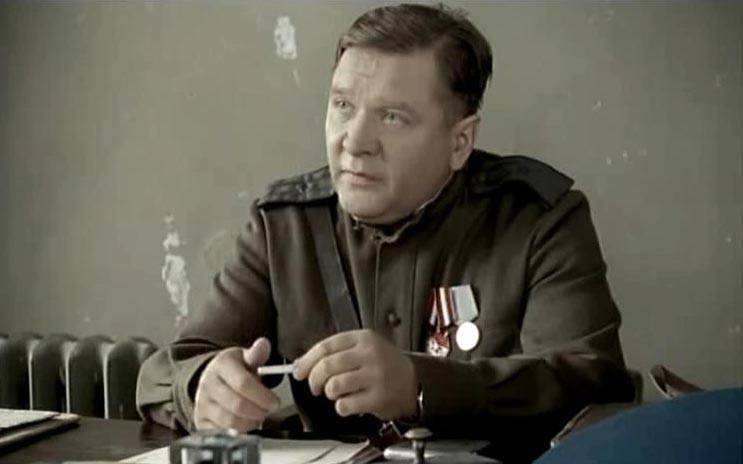 A shot from the TV series Nikolai Dostal "Shtrafbat".
- What do you think, what is the origin of this struggle for the "historical truth"? After all, you already begin to get lost, who to believe and who does not.
- Understand, here is the same our minister once expressed in the sense that the display of the history of your country (if you like it) should be positive. But I believe that the story should be what it is. It can not be negative or positive. Everything should be stated as objectively as possible. It cannot be stated beautifully or ugly, rightly or incorrectly, positively or negatively, otherwise it will be some kind of absurdity, such criteria cannot be applied to history.
We have such a story that you can experience the joy of some of its pages, and bitterness and shame. It should cover all this, and not hush up. As Nicholas Roerich said, the stones of the past are steps to the future. We must honestly talk about everything that we had during the war, before the war, and after the war. And we want to embellish something, smooth something, and we believe that it is not patriotic to talk openly about the most tragic pages of our history. So what? Absurd! Why? I consider myself to be quite a patriot, but patriotism is an intimate feeling, self-evident, it's like love for a mother, for a father, for one's city, for one's country. We do not go to Red Square to shout: "I love my mother! I love my father! "What are we going to shout" I love my homeland "? And how can you not love her if you were born here? If you, like me, for example, where you were born, did you use it there? Love for the Motherland is on a genetic basis, it is inescapable if you live here and are going to live on. But shy, ashamed of some tragic pages of its history - it is useless.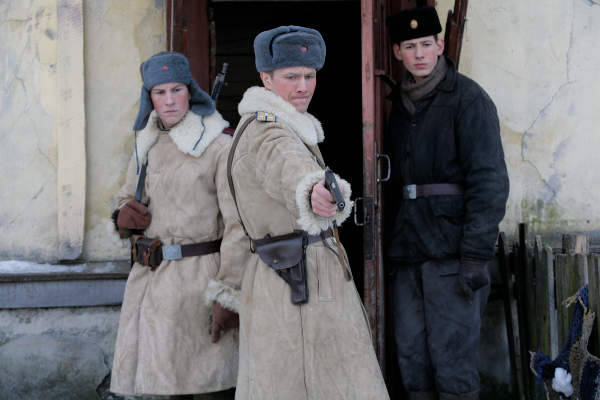 A frame from the film by Nikolai Dostal "Peter on the way to the Kingdom of Heaven".
- Let me go from the issues of history to questions of art. I myself love your full-length films ("Cloud-Paradise", "Kohl - tumbleweed-field", "Peter on the way to the Kingdom of Heaven"), but you are still more widely known as a director of multi-part television films. Moreover, there is even such an opinion that in our country only two people shoot good series: Nikolai Dostal and Sergey Ursulyak. What do you think, what are the prospects for this multi-part genre in Russia? Will we in this respect ever be able to fulfill the cherished dream - to overtake and overtake America?
- No, we will not be able to overtake and overtake America in this regard in the near future. There, cinema is an industry, and the production of television films is also an industry. We have no movie industry. We are still in a very precarious situation, so you should not even think about it. We have a TV movie, yes, but the management of TV channels focuses more on entertainment films. It is sad that on our domestic television is dominated by entertainment, detectives. And if all the same emphasis was placed on a more serious product (or as they say now - content), then there would probably be many more films that arouse interest in a thinking, keen spectator. But, unfortunately, this is not. And it all depends on the television channels - they must be customers of a serious television film, and there will be directors and screenwriters. In addition, there is no longer a particular budget issue, like in the movies. This is the cinema budget - the main thing, and on television this is the second question. Because there is always at the expense of advertising, you can repel any budget.
- It turns out, is it more profitable to shoot a television serial movie?
- Not that it is more profitable, here it is something else. From the fact that we have no cinema show of Russian cinema, the money for the film is more difficult to find. The state is good if it gives one third (or even less), and the rest must be mined. But who will give to the cinema, which then you will not show anywhere, will not pay back, will not return anything? And on television, everything is different. Here, if there is a plot - there is a script, the director is there, and then a budget appears - if the channels are interested. Therefore, sometimes you go to shoot a television film, so as not to sit without work. Ursuliak will be shooting for TV again - "Quiet Don". And for almost two years I have been refusing television projects, because I have a script for a two-hour film, for which the Cinema Foundation even allocated money. Only he singled out that much (he puts his fingers in an invisible pile - MM), and my producers have to find that many more (stack two times more - MM). And still can not find. And now I have been a hostage for a year of this scenario called "The Monk and the Demon", which was written especially for me by Yuri Arabs. But I do not know how long I can wait. And then what - take up the television projects, from which I still refused.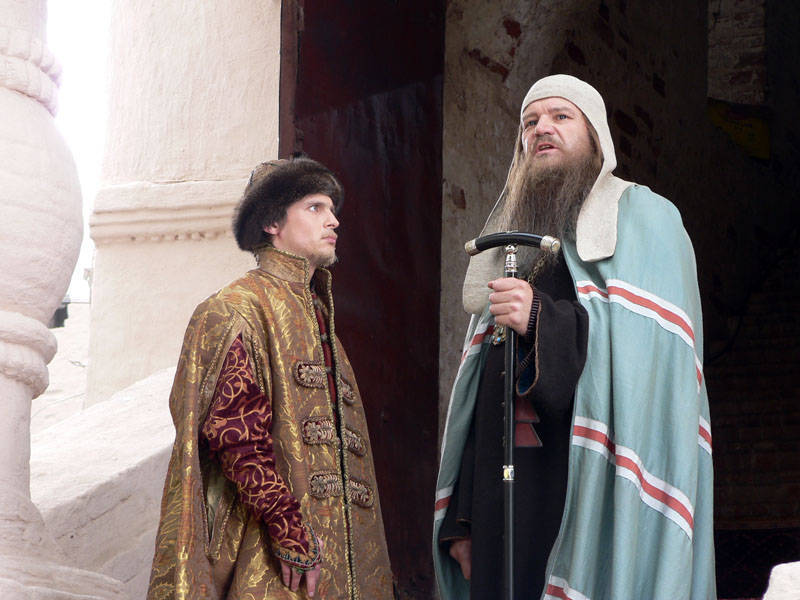 A shot from the series of Nikolay Dostal "Split".
- By the way, recently your TV series Split about the split of the Russian Orthodox Church was again shown on TV. It would seem that the middle of the XVII century, but in fact - a very modern picture, the plot of which is consonant with our time ...
- Solzhenitsyn said that if it had not been for the 17th century, maybe there would have been no 17 of the year! This is then this crack - boo-boom! - and it went through the centuries, through the centuries, through the centuries ... And it came to the 21st century! So that the word "split" has become a very common word in the country.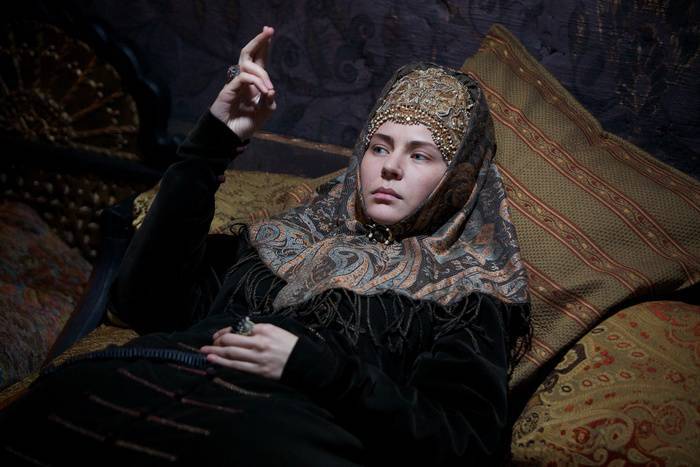 A shot from the series of Nikolay Dostal "Split".
- A "Monk and the devil" - is it about what will be the movie?
- About the monk and the demon. This is the XIX century, the time of Gogol and Pushkin, a wonderful devil. Tragicomic nature. There was no such movie on this topic: a monk and a demon - and suddenly a comedy. And it would seem that such a scenario is super-original, but we cannot find the money! Although we are positioning it as a movie audience. After all, I was awarded a prize for Cloud-Paradise at the first Russian cinema festival in Sochi (he hadn't yet acquired the name Kinotavr) with a very flattering wording for the authors: "For breaking down the barrier between films for the elect and film for everyone". So "The Monk and the Devil" - here the festival fate is drawn, and the commercial one is due to the genre, due to the fact that there are young heroes ...
- Do you believe in our rental?
- Well, how can I say ... Is this what we have now with the rental? No, I do not believe that if suddenly the Russian cinema goes on all screens, then it will pay for itself. The viewer is so, in my opinion, unaccustomed to watch our cinema and got used to the popcorn movie, that I don't know how to get it back again ... Only with high-quality professional films.

Images from the film Nicholas Dostal "Cloud-Paradise".
- But the audience, by the way, is very actively watching Russian cinema, downloaded from torrents. And very many author films - and yours too - have very good performance in this regard. What is your attitude to this process - and to the recently adopted anti-piracy law, designed to eliminate it all?
- I am not a producer, therefore I say: look, look! But if I were a producer, I would, of course, be against my movie being downloaded for free. And as a director, I am glad that my films are being watched, even on the Internet. But seriously, you have to pay it, like in the whole world. In the US, for example, it is inexpensive. I have a friend who seems to pay thirty dollars a month - and I can watch any films without restrictions. And we do not have this and, in my opinion, it will not be so soon.
Although the Internet is fine - but why are they allowed to sell films on pirated discs ?! Where after all is easier to eliminate this sale! Then, it would seem, no technology is needed, just "political will" is needed. And then I look: the president at all meetings very carefully records everything, seemingly reacting positively to the words, say, Govorukhin that it is time to stop this piracy. So I want to ask: "Vladimir Vladimirovich, and where then are these notes? Where is all this? .. "But the Internet is far from being available to everyone in Russia, and pirated discs are sold with might and main, everywhere, for 150 rubles eight films! Therefore, it would be better to have DVD-piracy eliminated first, and then they took up the Internet.
- It's just that it's very much in our way: it's much easier for us to deal with something airy that we cannot even touch ...
- Well, yes, and what can not be destroyed.