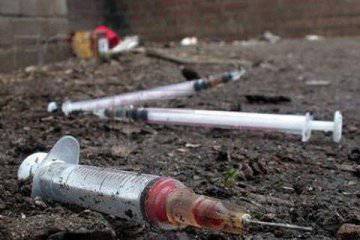 The fight against drug trafficking, according to reports from drug police, is in full swing in Russia. Every year the volumes of narcotic drugs liquidated at special polygons are increasing. However, often the fight against drug trafficking acquires completely unexpected shades.
In particular, in our country it was decided to significantly expand the list of those drugs that would be equated to drugs. Among these drugs was, for example, Corvalol, which can be found in the first-aid kit of any person suffering from cardiovascular diseases. Experts explain the reason for such an unexpected decision on Corvalol by the fact that this medicine contains sodium phenobarbital.
Relanium has become another drug-equivalent drug. Its use in medicine has been going on for many years with considerable success. None of the first-aid doctor emergency rooms today can not do without this effective drug. However, now its use will need to be coordinated with other authorities, for Relanium has been included in the black list.
Certain representatives of the bureaucratic apparatus considered that Corvalol and Relanium could not only have a negative effect on the human body, but also be addictive. Many patients, it turns out, require even
binge withdrawal
korvalolny character. All this could be classified as tales and the next fantasmagorias, if it were not for the real mood against classical medical preparations on the part of a certain circle of interested parties.
However, in such a strange struggle with drugs, one can see the hidden meaning. If we consider that Corvalol, sold in Russian pharmacies, is overwhelmingly produced inside Russia, then the persecution of this medicine is given by another order against a Russian manufacturer from the pharmaceutical industry. Already now in the regional Ministry of Public Health they say that instead of Corvalol, a "less dangerous" equivalent may appear on the shelves of the pharmacy points. You do not need to have phenomenal visionary abilities to guess that this equivalent will be supplied from abroad.
And if the Russians leave Corvalol in their home first-aid kits, then it can even manage with criminal prosecution, since a criminal article is provided for possession of narcotic drugs.