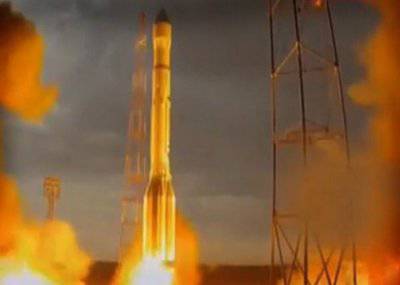 Hero of the USSR, pilot-cosmonaut Igor Volk at a press conference in RIA
News
He said that accidents with GLONASS satellites are not accidental, it is "done consciously" and if "something happens, it means someone needs it."
The wolf did not tell anyone, but noted that if all the devices of this system are in orbit, GLONASS "will work much better than the GPS system",
July 2, the Proton-M rocket with three Glonass-M devices, immediately after the launch, fell on the territory of the cosmodrome and exploded.
The commission found that when assembling the carrier, three of the six angular velocity sensors were installed with a turn of 180 degrees. Meanwhile, the verification of other previously manufactured Proton-M missiles revealed no violations.
Other specialists agree with the pilot-cosmonaut.
Wishing to remain anonymous, a veteran of the Strategic Missile Forces, considers the version of the incorrect installation of three sensors of angular velocity "bullshit." They are made in such a way that it is impossible to install these devices in another way, because "they will be simply destroyed". In addition, the military expert is confident that external satellites have already been exerted by external influence, after which they ceased communication with the control center.
Another source in the military space agency said that on the eve of the fall of the Proton-M launch vehicle, communication was lost with one of the satellites that were in geostationary orbit in the Southern Hemisphere. The device with a large warranty resource suddenly stopped its work and did not respond to commands from the Earth. According to the source, it was possible to disrupt the operation of the satellite only by an external physical impact, since the device is controlled by highly reliable communication lines.
Earlier, Deputy Prime Minister Dmitry Rogozin wrote on Twitter that those suspected of grossly violating the Proton-M missile assembly technology would be tested on a polygraph. In addition, one of the reasons for what is happening, he considers "the defeat of military acceptance and, as a consequence, the fall in quality control is a diversion."