The Turkish government has concluded an agreement according to which the main aerospace company of the country TAI should begin the development and subsequent production of the first domestic helicopter gunship.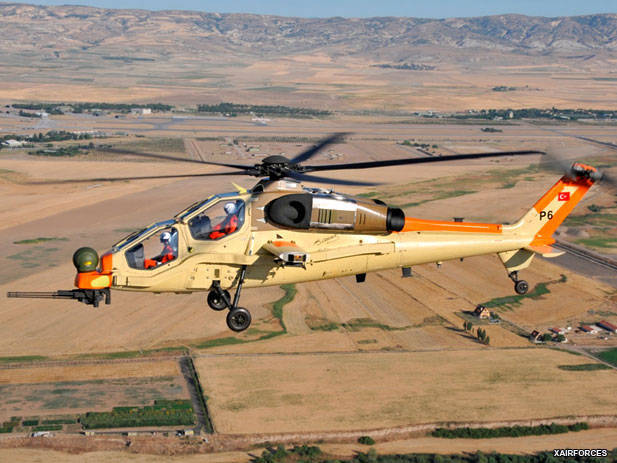 It is planned that the new machine will replace outdated American-made UH-1 multi-purpose helicopters, and can also be used to train army pilots. At the same time, the new helicopter will be lighter than the UH-1, its weight will be about five tons, according to Hurriyet Daily News.
TAI hopes to create a platform with modular systems developed by Turkish engineers, which will also be able to successfully compete in international markets due to its characteristics and price. First in
stories
Domestic Turkish helicopter will be sold first to the Turkish military, and then go to international markets. TAI representatives expect that the Turkish military will buy about 800 helicopters and another about 400 units will be delivered to foreign buyers. Turkey is currently the ninth largest helicopter market in the world.
The national helicopter development program was launched in June 2010, and TAI presented its proposal as the main local contractor in October last year. The proposed TAI project of a five-ton, twin-engine light helicopter meets the requirements of the Turkish military in the medium and long term, but it is planned to create civilian versions for the commercial market.
Turkey also intends to use the technologies that it can receive under the program for the production of a multi-purpose helicopter, which must be implemented by a consortium led by the American company Sikorsky. In May, TAI announced that it was close to signing a contract with Sikorsky Aircraft worth $ 3,5 billion in co-production of multi-purpose helicopters.
Turkey in 2011g. chose Sikorsky Aircraft as a partner for the production of next-generation multipurpose helicopters. During the tender, Sikorsky defeated the Italian-British AgustaWestland, proposing the T-70 project, the Turkish version of its S-70 Black Hawk International helicopter. At the same time, sources in the defense industry report on problems encountered at the negotiation stage. At the first stage, the joint program plans to manufacture 109 helicopters, however, the project can produce 600 platforms for a total of about $ 20 billion.