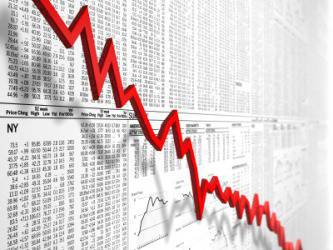 According to the results of the next monitoring of the state of the Russian economy, the specialists finally became convinced that the Russian economy had entered a state of stagnation. Growth, which in annual terms, was demonstrated by the domestic financial system, in July amounted to no more than 1,6%. This figure today corresponds to the average growth in the European Union, which clearly shows how difficult things are in the Russian sphere of the economy.
One of the main indicators of serious stagnation is an impressive decline in lending to enterprises engaged in production. This means that the Russian manufacturer faces more competition. Among the reasons for increasing the level of competition with foreign manufacturers is the entry of the Russian Federation into the WTO.
There are also those production niches in which Russian companies are more than significantly lagging behind foreign competitors. One of these areas is the production of high-tech equipment for various purposes. On a resource
SibKey
sibklavishi.ru presents a line of goods of foreign production. The Russian manufacturer does not please a potential buyer with activity in this area.
Researchers from Capital Economics have managed to announce that the slowdown in lending to enterprises in Russia is the first sign of recession. The decline in the growth rate of the economy over two quarters, representatives of the said research center provide as additional evidence that the recession is already manifesting itself in full swing.
It is not yet clear what path the Russian government is going to look for to overcome the crisis situation in the economy. According to some representatives of the Cabinet of Ministers, the decline in the economy is a seasonal phenomenon, and the decline in the coming autumn will change to a rise, albeit small.
You can believe in the seasonality and temporal recession, if you assess the situation in the economy of past years. However, this time it is puzzling that the Russian financial system is spinning into a funnel of stagnation and recession by no means in the summer. The first bell rang at the beginning of this year, then there was a May decline, then a decline in the ruble exchange rate against the background of considerable oil prices. Therefore, the seasonal decline is rather an additional negative factor that manifests itself against the background of many others, for which the government will have to work out.