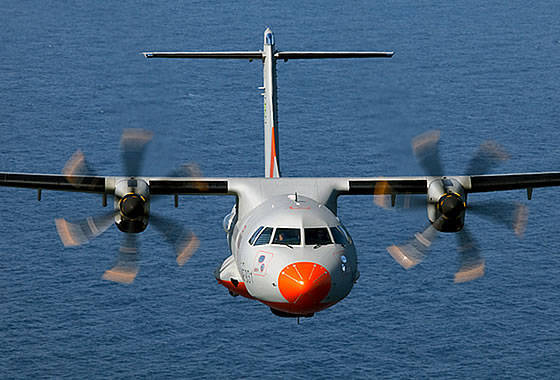 The Indian Navy has issued a request for proposals for the supply of medium-range MRMR (Medium Range Maritime Reconnaissance) medium-range naval reconnaissance aircraft, estimated at 9 billion dollars.
According to Janes Defense Weekly, the Defense Procurement Board approved a program for acquiring maritime patrol aircraft in February 2012. The new aircraft will replace the 13 in service with the BN-2 Icelander of Britten Normann.
Earlier, in February 2011, the Indian Navy issued a request for information on the delivery of medium-range naval reconnaissance aircraft.
The request provided for the delivery of an aircraft capable of carrying out patrols at sea, fighting enemy ships, electronic intelligence, search and rescue operations. It must be equipped with two engines and perform tasks in adverse weather conditions with a full combat load (minimum 2 RCC) during 4 hours. The flight radius must be at least 400 nautical miles.
Airbus Military (Airbus Military) with the C-295 Marine Patrol Version, Alenia Aermakki Marine Patrol Version with the ATR-72MP, Boeing (Boeing) concept with a marine patrol plane concept (MPA) based on P-8 Poseidon, Bombardier with Q400 with Israeli equipment Elta (Elta), Embraer with EMB-145, Lockheed Martin with SC-130J "Sea Hercules", "Dassault" (Dassault) with "Falcon-900MPA" and Swedish "Saab" (Saab), which offers Saab-2000 MPA.
The MRMR should be one of the elements of the maritime aerial surveillance network. The decision to create it was made after the terrorist attack on Mumbai in November 2008. The network will cover 5422 km of the coastline of India, 1197 islands and 2,01 million square meters. km of the exclusive maritime economic zone.