It was possible to talk about the strategic consequences of the conflict in South Ossetia immediately and even before it. Nothing has changed - only understanding has changed, because
история
confirmed a lot. What your humble servant said to 5 years ago is now shared by a much larger number of people (at least in the expert community).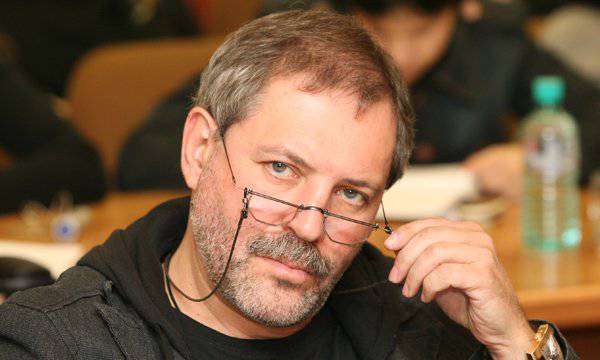 The points.
First: then and now. It must be emphasized that the direct reaction to Saakashvili's action was absolutely correct. That is, Russia did not just do the right thing - it was the only possible way of reaction. Russia has fulfilled publicly, publicly and in accordance with international law its obligations. These obligations consisted in the fact that Russia guaranteed non-admission of a solution to the problem by force. She had to do it. If we washed and refrained from such a reaction, Russia would cease to be a subject of history, a subject of world politics with all the ensuing consequences - up to the inevitable elimination of sovereignty.
Actually, this was the meaning of the conflict. We are well aware that no Saakashvili could have made a decision on the actual attack on Russia. Saakashvili is a satellite that is fully controlled and paid for by its American owners. Yes, he rushed forward, he is not quite adequate, he is certainly an adventurer, and so on. But - he was sitting on the American chain, and only the owner could pull him off the chain, he didn't control the chain of Saakashvili. Therefore, we must understand that this once again greatly emphasizes the act of political will that Russia committed, because our political leadership was well aware that we have no Georgia as an adversary. And in this sense, the statement that we did not fight with the Georgians is completely true. In this case, the Georgians worked as an American penal battalion - it was reconnaissance in force. They checked us for lice, checked us, and by the way, this later had extremely serious, fundamental consequences for American relations with Russia. Certainly positive for us. This is directly related to the action.
The second. The real geopolitical consequences of the conflict, including Russia's official recognition of the independence of South Ossetia and Abkhazia, were de facto recognition of South Ossetia and Abkhazia by the protectorate of Russia (I mean recognition by our opponents) and de facto recognition of Georgia as an American protectorate . I want to note that even the current situation, the normalization of Russian-Georgian relations, which, as I have repeatedly said, is by all indications a Russian-American deal, this deal includes Russia's recognition of American interests in Georgia. If we take the situation the day before, then Abkhazia and Ossetia, and so de facto, were generally recognized by the Russian protectorate. De facto, not de jure, of course. But Russia did not in any way consider Georgia an American protectorate, but considered it the traditional zone of its special strategic interests.
That is, in principle, from a geopolitical point of view - this is a loss. This loss is connected with the absence of a built, secure, substantial and material policy of Russia in the post-Soviet space, including in Transcaucasia. That is, Russia practically dismantled its capabilities (I do not mean military capabilities: they were, we could quietly enter Tbilisi and actually change the regime there), it dismantled political opportunities to participate in internal Georgian politics.
Therefore, it can be said that it would be correct from the point of view of Russia to force Georgia not to peace, but to territorial unity. But it is clear that any coercion of Georgia to territorial unity is associated with a change in the political paradigm of Georgian politics. Because united Georgia can exist only in the context of Russia. The united Georgia has never existed, now it does not exist and will not exist without a direct Russian protectorate in one form or another, and the form is a separate question.
Third. The recognition of independence was the only truly politically possible way for the Russian leadership to guarantee the security of Abkhazia and South Ossetia under the legal regime under the conditions created. There were no other really obvious possibilities. This is a forced step. But at the same time, we must understand that dwarf pseudo-states create enormous problems, and not only the creator country, neighbors, or anyone else - they primarily create problems for themselves. And I, with the deepest respect for both the South Ossetians and Abkhazians and respecting their struggle, their ability to defend their land, their existence as peoples, I want to say that existence in the form of a pseudo-state, which is devoid of all possibilities of independent reproduction of itself as a state and as society - it absolutely corrupts. And this is our fault, because we have created the conditions under which this pseudo-sovereignty begins to be perceived by the elites as an instrument for solving some of their problems and tasks, including often to the detriment of Russia.
Let's be honest. There should be no independent Ossetia and Abkhazia, like many other dwarf formations - they are always puppets. This is the same as a Palestinian state, excuse me for a comparison that can never exist as an independent subject, but will always be the object of manipulation by various forces. I'm not talking about Israel - this is a separate problem, not entirely related to the above.
And finally, the fourth: the farther, the more. It is clear that everything that now exists in the Caucasus, in the Transcaucasus, and in general in the near-Russian space, is a palliative. This is an intermediate situation that cannot last for a long time: it is potentially unstable in itself, it is potentially vulnerable in itself and it must develop either to restore the unity of the post-Soviet space - that is, the historical Russian space, to restore a full-fledged imperial organism - or to the destruction of Russia . The destruction of Russia as a subject. It is quite possible the existence of some territories, administrative and territorial entities, one of which will be called Russia, but historically it will have nothing to do with Russia - in any sense: neither in territorial, nor in historical, nor in cultural, not even in ethnicity.