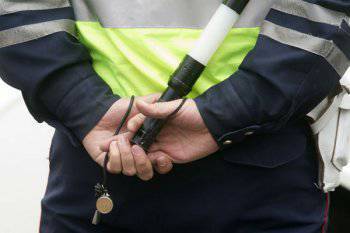 My current job involves the dense use of the Internet: plowing its endless expanses all day. Subject technical. But after all, in moments of respite, and in the free time it is necessary to distract. And I want to do it with interest and benefit. And so it turns out that I also relax "online". Only recently I have paid attention to the fact that I spend most of this very free time here at the Military Review. Why? This Internet resource is close to me with my spirit. A variety of articles are interesting, but even more interesting are comments. Reading them, I understand that there are still a lot of intelligent people around me, people close to me with their attitude to eternal values, who are not indifferent to what is happening around. Therefore, I decided today to place here my little story. This is not an article. This is just a "talk in the smoking room." I want to hear your opinion about the situation.
So here. Yesterday, my day was overshadowed by the call of his wife: "I had an accident. The very whole, thank God. The car is broken, but it can move. Who is guilty? Theoretically, I'm right. Why theoretically? When turning left, I was hit by a traffic police officer moving in my direction, but in the oncoming lane on a company car. He wants to talk to you. "
Then a nervous conversation with the major - the commander of the special-battalion took place. Briefly, the essence of the conversation is as follows: I do not need publicity, I suggest that we urgently deliver the car to the service, I will settle everything, I can now give money. To my answer, that I insist in principle on the observance of laws, the major openly said: "By law? Do you understand that in this case you will definitely lose? I'm going to meet you, give money, repair the car. And you, the bad ones, are going to spoil me ... " To this I have answered even harder NO! Only by law! He gave a briefing to get in the car and carry out all the actions prescribed in this case.
After 2 minutes, psychological treatment began - again calls, money offers, persuasions, etc. "What does not suit you? Why are you behaving so inappropriately? You dig a hole for yourself, "the major asked.
"By law, my principle. If the wife is to blame, he will answer, and even in Russian at home he will taste "birch porridge". Yes, and I do not believe you, Mr. Major "- that was my last answer. And then I hear: "The word of the officer!". But after that I couldn't sit on the spot and went by taxi to the place of the accident.
Word officer
- an interesting combination. The word - it all started with him. Remember? "In the beginning was the WORD ...". Officer - proudly. Officer - or is, or not. After all, you can not be an officer a little bit?
Probably, it is clear to everyone that at the scene of the incident, the scale of "pressure" has increased significantly. A higher level boss was already present here. "Regiment commander" - the lieutenant colonel introduced himself - "What are you? They take care of you. You go to meet. According to law? You have no chance! Did you serve? Well, you must understand who you are trying to "butt" with. I repeat, I am the commander of the SHELF. All around in my submission. Besides, I'm local. LOCAL. Everyone knows me and I know everyone. " In both! That is, now I'm not only living on the road will not give, but also to wait for strong people who are not burdened with morality and conscience? Y-yes ... serious OFFICERS, you will not say anything ... And they offered a bribe, and they didn't give a damn about their duties, and other lawlessness.
In general, I remained unconvinced. We have issued everything as it should be. Five hours took the procedure. During this time, four crews arrived.
Well, 13-th number will be "epicrisis." And I am ready, of course, that the culprit will be my wife. And she, with tears in her eyes, said: "Once again, because of adherence to principles, we were left with nothing - no car, no money, no (most likely) justice."
So did I do the right thing, that I brought the matter to execution, knowing in advance that "I knock my head against the wall"? I think - right. Is strength still in truth?
PS:
Well, and thus officers ... After all this, the Word of the Officer for them can only be KUSSUNGOB. Although not. Desecrate the sacral thing spreading caviar on a sandwich.