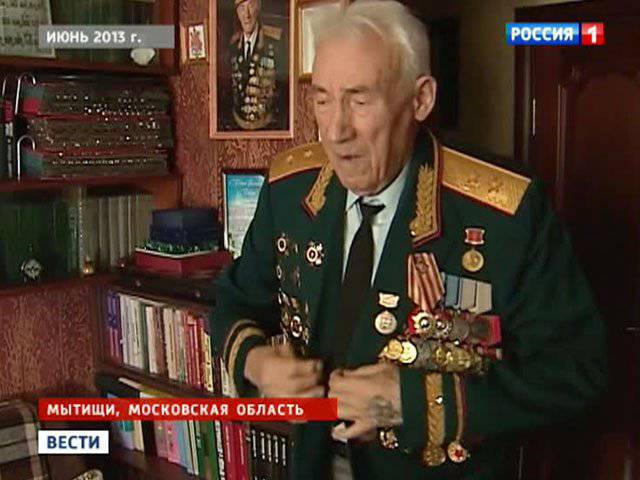 Preliminary hearings were held in Moscow on the suit of pensioner Boris Feofanov against journalist Olga Romanova. Romanov's insulting remarks about the memorial cemetery in the Mytishchi district, opened on the Day of Remembrance and Mourning for the burial of prominent military and state leaders, led to the veteran of the Great Patriotic War to go to court.
At the preliminary hearing in the Meshchansky District Court on the suit of the chairman of the council of veterans from Mytishch Boris Feofanov from Moscow region to the journalist Olga Romanova, the defendant arrived shortly before the meeting. All attempts to communicate with Romanova are unsuccessful. However, 22 June - on the day of the opening of the memorial cemetery in Mytishchi district - she was, on the contrary, talkative. And in his microblog in Twitter, he loudly commented on the event: "Chelobitevo is a great place and the name is right. Shoigu laid the first stone of the cemetery of domestic animals." With highlighted letter Y. All the veterans heard the apt word of the journalist Romanova.
"We are outraged," says World War II veteran Boris Feofanov. "This is an insult to us as participants in the war. It happened on the Day of Memory and Grief, therefore we are outraged and demand a public apology from her for the participants in the war."
Having fought on almost all fronts of the Second World War, the twice-wounded reconnaissance platoon commander, retired Lieutenant-General Boris Feofanov, asks for a million rubles to be collected from Romanova. He expects to send this money to help the veterans of the district.
Not least because of the litigation 88-year-old Boris Feofanov was in the cardiology department of a Moscow clinic. And in court he was represented by proxies.
For all this time, Olga Romanova didn't have the courage to apologize to the veterans. Or at least to explain what she had in mind, because the necropolis, about which the journalist was offensively expressed, will become the main memorial of the country. Heroes of the Soviet Union and the Russian Federation, gentlemen of the highest state awards, war veterans and local conflicts will be buried here.
The outcome of the meeting: the case was transferred to the Tagansky Court - the area where the respondent lives. This is where substantive consideration begins.