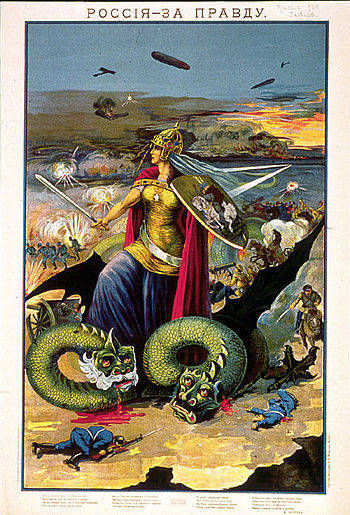 I read a wonderful material "
From the sleeve of Stalin's overcoat
»Alexander Roslyakov. Well written, but in my opinion, the topic needs to be developed.
So why the statement "freedom is better than not freedom" creates such dirty tricks on earth? Is it wrong? No, right. It is as true as the knife blade is true. Which can save lives and take away life ... Crafty people have wrapped the truth of the slogan with a lie of action, deceiving the people who trusted them. How? But…
Freedom. What is it in liberal terms? It is an opportunity to do nothing without the desire of a free individual. Tempting, right? I do not want and I will not! Yes, yes, dear, of course ... do not eat this nasty mess, candy. What do you want candy? That somehow happens. Freedom, as liberals understand it, and to be precise, how they impose it on us is the freedom of the child. "Inner child", yeah ...
Only she has one feature. With this freedom you will not grow up. That is, you become big, eat a lot and want everything. And you find out - you can not do anything of what you want! How so?! And so. Do you want to be strong? But to be strong, it takes years of merciless self-restraint! Moreover, much of what you want to be able to do now (for example, to fight effectively. Not to kill, it's much easier, but to fight - to disable the enemy without killing him, and not even crippling much) in 5! Did you want it in 5 years? Wanted to cry of pain in ruthless training? I wanted to devote most of my time to harsh, tediously monotonous, painful activities, I wanted to shed blood? And the beautiful results from all this will be in years ... You would like to be smart, well-educated, in order to get a good, well-paid job, but generally you would like to be Tony Stark, an iron man. That is, to have a mountain of money for inventions, poshamanit with something so iron and create a super suit.
Funny. But why not? Do you want Be Zasjad 7 years for textbooks. Throw away everything except science, knowledge, exhausting (the student spends more energy and faster than chopping by hand basalt stone masons) mind training. Borrow this 15-20 years. Move from physics to mechanics, from mechanics to chemistry and cybernetics. Do not go physics? And you also need a super-source of energy, and then the iron spinjac does not fly! Remember who was the most successful physicist in
stories
. Who created the physical section on which the whole of modern civilization is based. Sir Isaac Newton! That is, what are you missing? Right. Newton was engaged in physics so far as. The main business of his life was, of course ... theology. Somehow, the study of religious thought organized the brain of this person (and why do you think liberal sources emanate with such a hysterical scare to attempt to introduce electives in higher educational institutions on religious subjects? They are afraid ...) We'll have to study that too ...
And what do we see? We see that the whole thing is how to understand freedom. You can be free, giving up everything that you do not want now. And you can become free. That is to pass years of restrictions, pain, fatigue, classes and training, being driven by someone else's will. By the will of people who know what can come of you. Those who laugh (and it hurts a lot. It hurts more than any abrasions, it infuriates and despairs!) When you mumble "I don't want!". So what? They say these merciless people and then yell: oh get up !! And you get up ... with tears and reluctance. What kind of freedom is there?
Well ... once you realize that you have been taught everything that they could. That even when you were beaten (when you broke bones, when you risked your life. When you took away what you dreamed of, when you were forced to train your brain to the point that you forgot simple words ...) they loved you. They hoped for you, they wanted to give you something that cannot be given in any other way ... You understand - now you are free! Free to do such things, free to achieve what never, under any circumstances, to those who gave the same years to non-tense games. You are free because you own yourself, which means you own the whole world. Your knowledge, skills and development can give you everything that you consider necessary. You see around you and you understand as much as you will never see and will not understand "children forever." Just because they do not know. And do not know. Their brains can never digest a tenth of the information flow that flows easily in yours. Now you are FREE.
And what about the liberals? Well, first you need to separate the liberals of the West and our liberals. Why are we so eager to take away from people the freedom of power, the freedom of knowledge, the freedom to do and create? Why do they fanatically want to replace business with sweet idleness? Well, to be honest ... mainly because this is their mental development. They are sincere in their illiterate but terribly pretentious cries, they believe that they want good ...
And the western? Well, these are perfectly aware that "in the land of the blind and the curve is the king." That is, against the background of "inner children," that is, big but weak, amorphous, impotent people, they, Western liberals, look very cool. Hunting for beautiful females immeasurably easier, yes ...
But if seriously, then Western liberal "thinkers" are not in themselves. They are at work, free thought on salary so to speak. And they serve those who, in their children, in their circle of liberalism, do not allow their hair either. They are beating their children, they maintain iron discipline, they tear their veins for their own development and the development of children. His children, not all of course. These people are the power of the West. No not like this. POWER. Those who used to walk on their heads, reaching their goals with blood and sweat, and always with other people's blood. But the sweat - them. Strong to be hard.
And these people do not want to be on their way (and so consisting of continuous fights for life and death) ranks of competitors. That there was a whole country, where the residents are trying to raise strong children and not submissive slaves. They generally want the little people of ... to fall. And it is hard for them to throw on the crown. And would you come up with a better tool than this sweet, optional, relaxed and pleasant "freedom"?