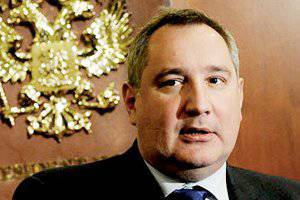 Deputy Prime Minister Dmitry Rogozin found the work of Vladimir Popovkin, the head of Roscosmos, ineffective, and has already found candidates for his position, write August 6
"News"
.
According to the newspaper, at a government meeting held on August 1, Rogozin proposed State Secretary and Deputy Minister of Industry and Trade Igor Karavaev for the post of head of department. The head of the military-industrial commission under the government Oleg Bochkarev may become the head of the new state corporation, which is planned to be created after the reorganization of Roskosmos.
Popovkin, in turn, said that he could head the state corporation himself, and the management of Roskosmos would give his first deputy Oleg Frolov.
"This does not mean that the nominations proposed by Rogozin will be approved, but the positions of Popovkin after the meeting have seriously shaken," said a government source. Representatives of "Roskosmos" did not comment on the situation.
Earlier it was reported that Prime Minister Dmitry Medvedev Popkovkin reprimanded for improper performance of duties. The reasons for the recovery were not voiced, but earlier the head of government has repeatedly stressed that the responsibility of space industry workers should increase at all levels. And Duma parliamentarian Vladimir Gutenev asked the Accounts Chamber to study how Roscosmos spends money allocated for the development of the GLONASS system. The deputy reproached Popovkin with an irresponsible attitude to his industry, which led to serious problems with financing.
In early July, the launch of the Proton-M launch vehicle ended in an accident. At the tenth second after the launch, a rocket with three GLONASS satellites changed the direction of flight and exploded. The catastrophe cost the Russian budget six billion rubles.