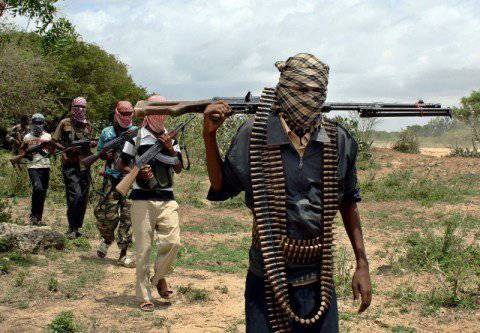 Abu Sakkar, the leader of the Omar Al-Faruk Brigade group, the favorite of Al-Jazeera and the BBC Russian Service, did not live to see the court.
Recall, not so long ago, a monstrous video appeared on the Web, in which, allegedly, a Syrian "rebel" was captured, cutting a heart out of the chest of a dead government soldier and eating it. The video was posted by representatives of pro-government groups at the height of the information war, in order to discredit the oppositionists and show their atrocities, reports The Daily Mail.
Supposedly, in the frame is the field commander, founder of the Al-Faruk Brigade, Khalid al-Hamad, known by the nickname Abu Sakkar.
So, according to ANNA-news, the cannibal did not live up to the court, on what human rights activists, and especially Human Rights Watch, insisted. The cannibal- "rebel" was literally torn to pieces in Homs by fellow soldiers of a soldier, over whose corpse he was outraged by the joyful cries of his co-religionists and cannibal fanatics.
Recall that the Syrian government troops continue to strengthen in Homs - the "capital of the revolution," as it calls the international armed scum trying to overthrow President Bashar al-Assad. As previously reported, illegal armed groups continue to hold only a few areas of the old city. There are currently battles ...