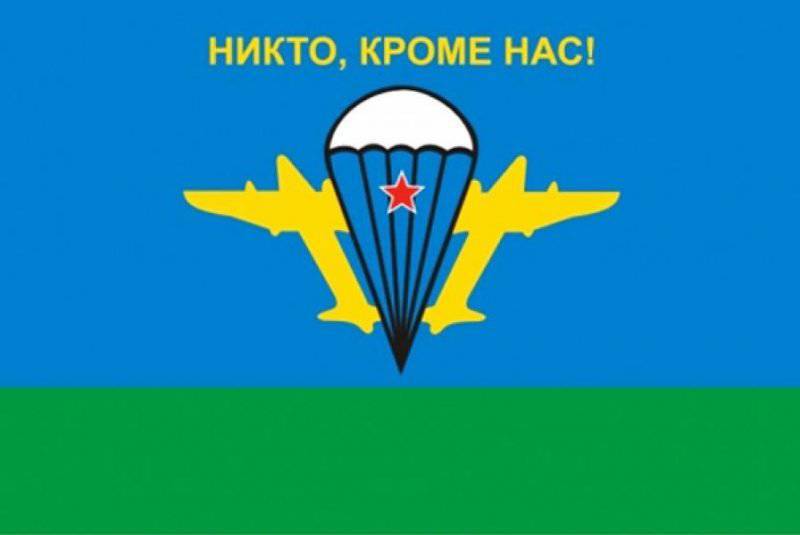 Airborne troops - "winged infantry", "blue berets" - with what epithets did not award paratrooper guards, but always, at all times and under any circumstances, the strength, courage and reliability of people living according to the principle: "Nobody except us!".
History
The Airborne Forces (Airborne Forces) originated on August 2, 1930 - then, on the exercises of the Air Force of the Moscow Military District near Voronezh, a paratrooper unit of 12 people was parachuted. This experiment allowed military theorists to see the prospect of the advantages of paratroopers, their enormous capabilities associated with the rapid coverage of the enemy in the air. Since that time, the Day of the paratrooper is celebrated. At the beginning of 1933 in the Byelorussian, Ukrainian, Moscow and Volga military districts were formed
aviation
special battalions. By the summer of 1941, the staffing of five airborne corps of 10 thousand people each had ended. Paratroopers have always been at the forefront in the battles of World War II.
Flag of the Airborne Forces of Russia The airborne troops inscribed many bright pages in the history of the armed forces. Their valor and courage, selfless dedication to the motherland forever fanned with unfading glory. And today, paratroopers evoke respect and admiration, both among veterans and young people preparing for military service. They are where the most dangerous, where you need high combat skills and excellent physical training, self-sacrifice and courage. "Blue Berets" is always at the forefront - whether it is a peacekeeping mission or participation in an antiterrorist operation.