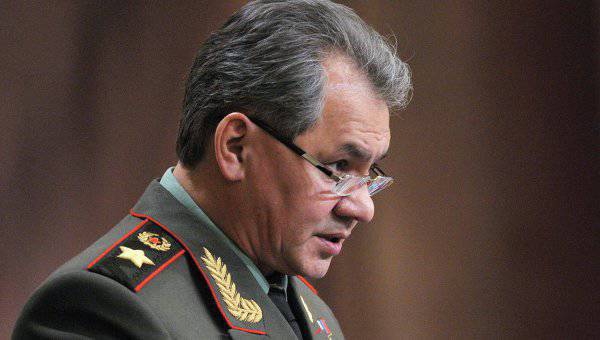 Defense Minister Sergei Shoigu ordered on Wednesday to halve all existing timelines for the implementation of programs to develop military robots.
"We say today: we are ready to buy - give it, but make it faster. But the feeling that they (the developers) savor this work. We have terms - 17, 18, 20. Well, how is it possible? "- said the Minister, RIA"
News
».
According to him, all programs for the development of military robotics need to be adjusted in time "about two times." Who would not agree with the tightening of time, so it is necessary to stop work, said Shoigu.
All over the world, they are now being used and actively used in armed conflicts over 27 thousand robots, said Deputy Minister Colonel-General Oleg Ostapenko who made the report.
According to him, in the US armed forces it is planned to bring the share of unmanned vehicles to 2020% of the total number of combat vehicles by 30.
Earlier, Russian Defense Minister Sergei Shoigu acknowledged that unmanned aerial vehicles being developed for the Ministry of Defense, ground-based robotic systems and uninhabited underwater vehicles are inferior to foreign analogues.
The deadlines for the implementation of the planned works, according to the minister, are often violated, the quality of the supplied products is reduced. First of all, Shoigu explained, this is due to the "technological backwardness of enterprises, weak organization of the fulfillment of state contracts, lack of qualified personnel".
Back in November last year, information appeared about the beginning of the development of a combat robot control system in Russia. Engineers began to create control systems for groups of robots that are capable of including various types of weapons, a source at the St. Petersburg Central Research Institute of Robotics and Technical Cybernetics reported.