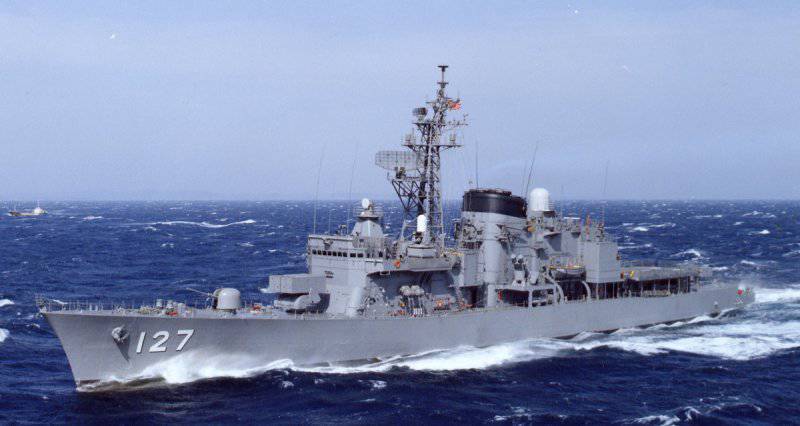 Warships of the Japanese Self-Defense Forces will arrive in St. Petersburg with an unofficial visit, Colonel Oleg Kochetkov, head of the press service of the Western Military District, told Itar-Tass today.
The DD-127 destroyers Isoyuki and Shirayuki DD-123 will arrive in the northern capital on July 31, at the invitation of the Russian Navy command, he said.
According to Kochetkov, Japanese ships will be moored on the Promenade des Anglais, at the Annunciation bridge, where the Baltic corvette will be with them
fleet
"Smart."
During the five-day visit, guests will see the sights of St. Petersburg, as well as visit the Naval Academy. Kuznetsova, where they will get acquainted with the organization of training of their Russian colleagues.
In addition, Japanese and Russian sailors will hold a friendly football match and the traditional "cabin exchange", during which Japanese military personnel will learn about the features of service and life in the Russian Navy, and the crew of the Smart will become a guest on one of the Japanese destroyers.
Both Japanese destroyers belong to the third generation of ships of this type and are in service with the Japanese Self-Defense Forces for about 30 years.
DD-123 Shirayuki was laid on 3 on December 1979, launched on 4 in August on 1981, and adopted on 8 in February on 1982.
DD-127 The Isoyuki was laid on 20 on April 1982, launched on 19 on September 1983, and adopted on 23 on January 1985.
The length of the ships is 130, the width is 13,6, the draft is 4,2, the displacement is 3050 and the standard 4000 and full, the speed of 30 knots.
Too small displacement allows to refer these ships to the class of frigates, and not destroyers, as was the case 30 years ago.
These ships are designed to perform tasks anti-submarine defense. On each of them is based SH-60J (K) anti-submarine helicopter.