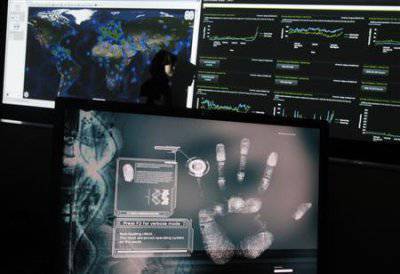 The Chinese army is preparing for a "people's war" on the Web, which will be supported by a space attack on the enemy's satellites, as well as the use of both military and civilians, media reported with reference to the internal report of the PRC Ministry of Defense.
The report was prepared by four specialists from the defense research center in Shanghai, reports Freebeacon.com.
The authors of the report are considering the possibility of the American-Chinese cyber resistance. According to the text of the report, the soldiers of the new war will be not only military personnel, but all with the necessary knowledge and skills, therefore, "cyber war can be called a" people's war ". The report attempts to apply the concept of "popular war" developed by Mao Zedong to the coming war on the Web.
The report also discusses the possibilities for the development of space
weapons
and its role in possible cyber war. According to Chinese analysts, such weapons would be the trump card that would help weaker China to defeat the United States in the event of a military conflict.
Cyberspace is directly dependent on satellites, so "space, of course, will become the main theater of operations in cyber war," the document says.
Since the ground stations providing the Internet are more difficult to attack, space satellites become natural targets for attack. Also, the authors of the report noted that satellites have almost no protection, which makes them very vulnerable to enemy attacks.
The coming cyber war should include three directions: attacks in cyberspace, defense and support (that is, intelligence and the collection of the necessary data).
Cyber ​​attacks are divided into "soft" and "hard"
"Soft" cyber attacks are aimed at disabling, weakening, disrupting and completely destroying a cyber opponent, and imply cyberspace damage, interference, cable damage, computer viruses running, data theft and corruption, as well as "network bombardment".
Network bombs, according to the authors of the report, will have to instantly destroy or paralyze the enemy's information network.
"Tough" cyber attack involves the use of missiles, lasers and other types of weapons that can affect the state of cyberspace.
The Chinese authorities declined to comment on the report. In addition, the PRC traditionally rejects all allegations of cyber-terrorism, pointing to constant cyber attacks by the United States.