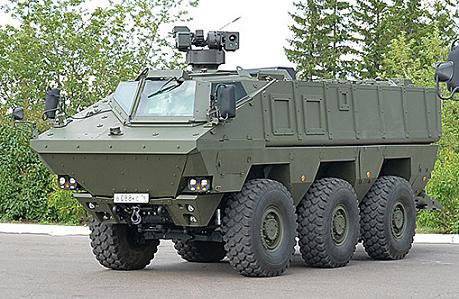 OJSC Kamaz demonstrated the first running variant of a promising armored personnel carrier. KAMAZ-53889 is a hull version of an armored personnel carrier, created on the topic "Typhoon".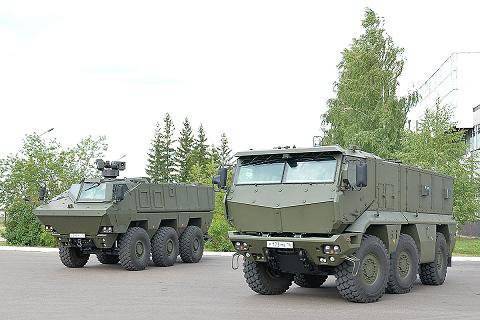 And he is with a new version of the Typhoon
The development of the KAMAZ-53889 armored personnel carrier is carried out on the basis of an analysis of the personnel's casualties, military equipment of the last decade, study of foreign experience in creating and using MRAP-type armored vehicles, their combat capabilities, and means of detecting and defeating the enemy.
KAMAZ-53889 is an all-wheel drive armored personnel carrier with a wheel formula 6 х6. The reservation provides protection against the destruction of 14,5 mm caliber ammunition, B-32 type bullets, as well as armor-piercing and incendiary bullets.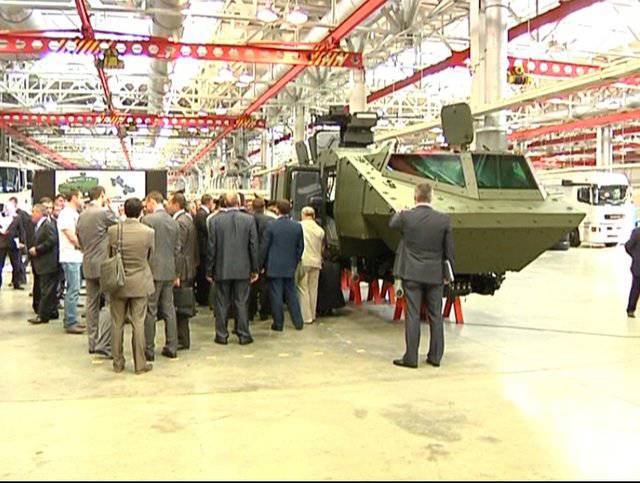 Anti-mine protection ensures the crew's survival in case of a blast on a charge under the bottom of an 8 kg vehicle in TNT equivalent.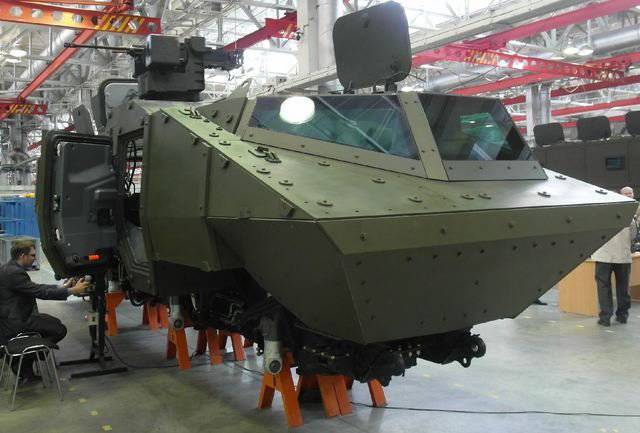 The crew of the armored personnel carrier is 2 man, while the troop compartment is designed for 10 people.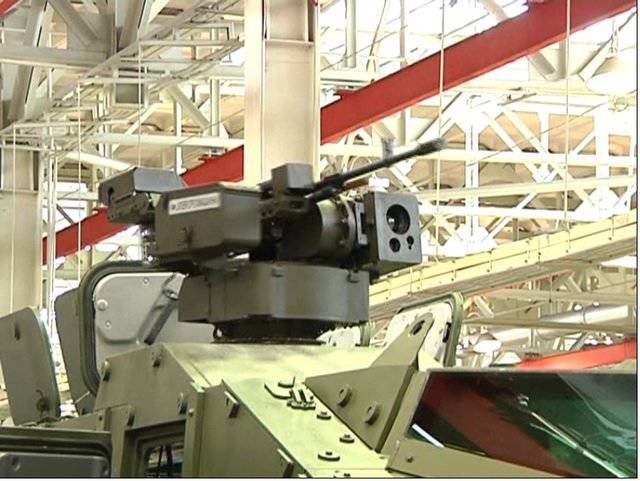 Sources:
http://www.military-informant.com/index.php/army/3308-1.html#.Ufcf6islJ3g
http://forums.airbase.ru/2013/06/t82826,17--kamaz-tajfun.6745.html