The last Sunday of July has come - today Russia is celebrating Naval Day
Fleet
.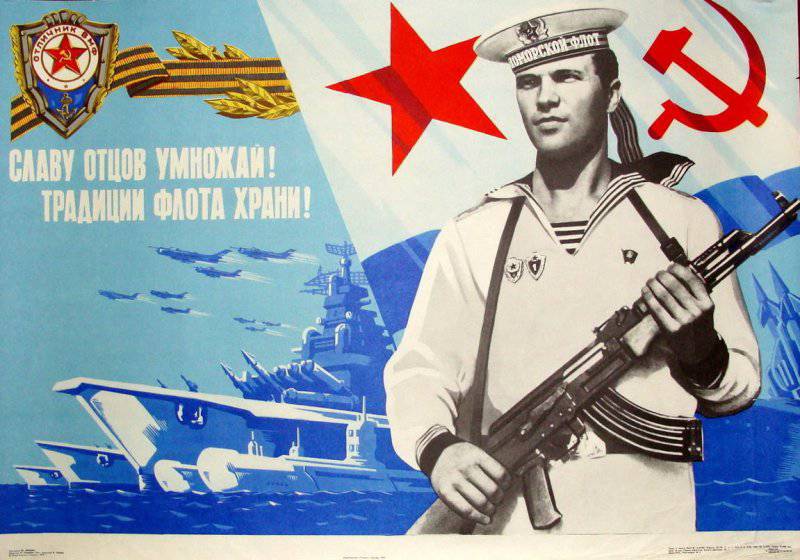 Today we heartily congratulate all serving and now serving Russian sailors on their professional holiday! We are confident that our sea frontiers are under reliable protection, and the current Russian fleet can rightly be called one of the most modern and combat-ready fleets in the world and is able to solve any combat missions anywhere in the world's ocean.
The forces and means of the Russian Navy provide protection for maritime transport, combat naval gangsterism, carry out tasks to protect the country's maritime borders, and in the event of war are ready to launch a nuclear strike from anywhere in the world, as well as to independently conduct large-scale military operations and rendering effective assistance to the Ground Forces, both during the offensive and during the defense of its territory.
The structure of the modern Russian Navy includes:
• marine
aviation
;
• surface and submarine forces;
• coastal parts;
• special forces units;
• rear units.
Today, the Russian Navy includes 5 tactical formations, each of which has the most modern weapons and equipment:
• Caspian flotilla;
• Black Sea Fleet;
• Baltic Fleet;
• Northern Fleet;
• Pacific Fleet.
Russia has been rightfully included in the number of world naval powers for centuries. Centuries-old
история
Russian fleet knows a lot of great victories won, in the words of the great Suvorov, "not by number, but by skill." The glorious traditions of victories and achievements of the Russian naval commanders of Ushakov and Nakhimov, Kolchak and Makarov, Lazarev and Bellingshausen are worthily continued by the new generations of our sailors, who with honor and responsibility to the Motherland keep their heavy fighting watch on the sea spaces of the planet Earth.