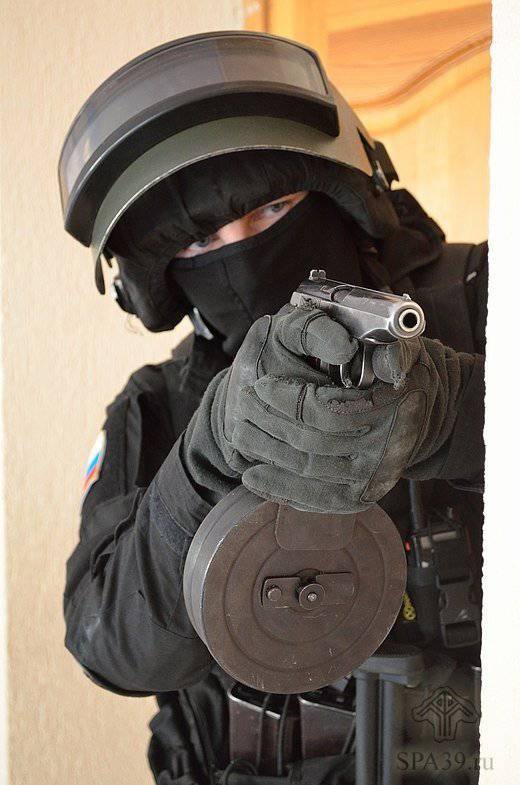 Probably, this will be the first reaction of the person reading this post.
And immediately 2 questions arise, how and why?
But first things first
Generally Makarov pistol is
weapon
for permanent wear, and more suitable for defense than for attack. From here and the small capacity of the store and a small sighting line, which is a consequence of small dimensions, well, and a cartridge of insufficient power to take body armor. These are not the drawbacks of the gun, these are its features, and this should be understood.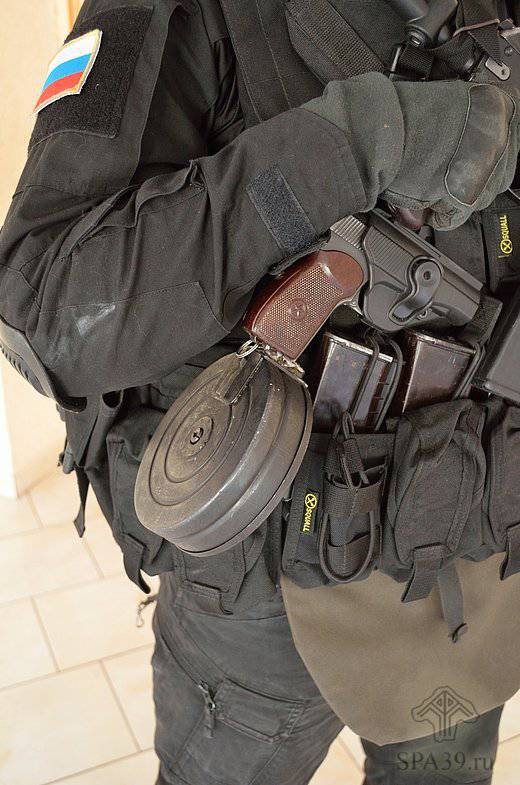 So the first question ... why make a magazine for 80 + cartridges for a gun of constant wear? Well, firstly, the PM even now is used in assault operations, and it is used not only because of the lack of a worthy alternative, but also because of the love for it of so many employees. In general, we will not continue now about any pistols Yarygin and so on ...
So, the increase in the capacity of the store is one of the steps to adapt this gun to perform unusual tasks for him.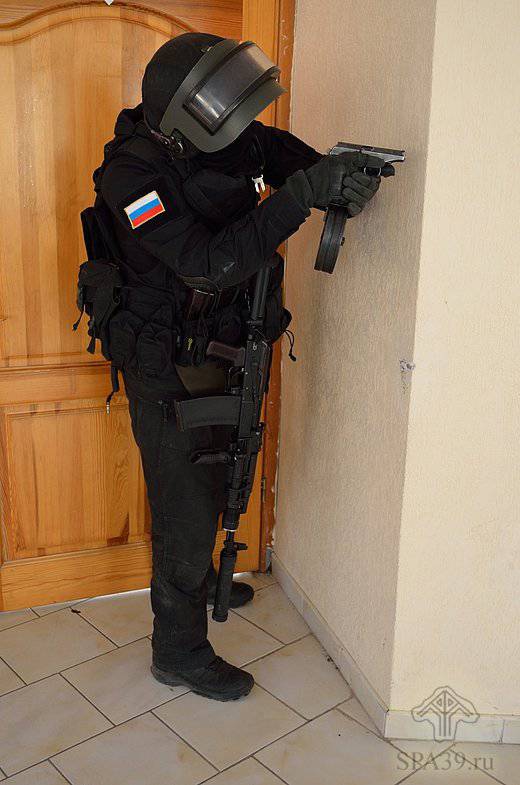 Second question. How? We take the store from the PM, we take the store from the PPSh) Well, then the matter of technology.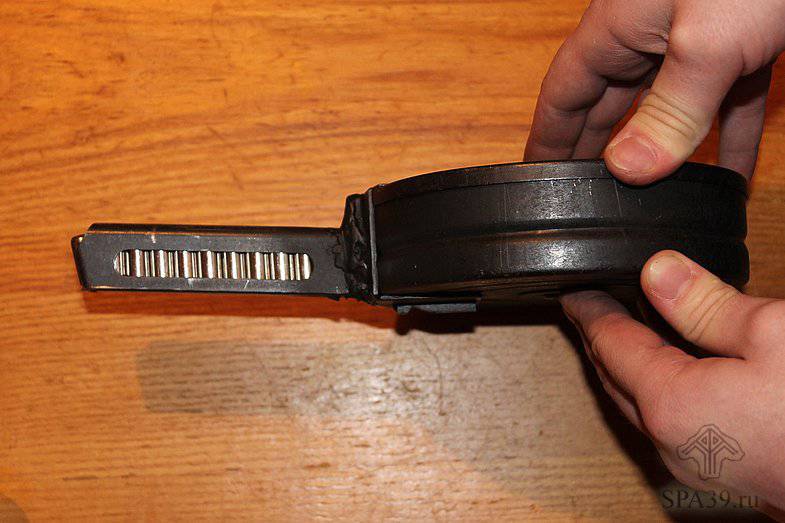 In the end, I got a different angle of the cartridges in the store.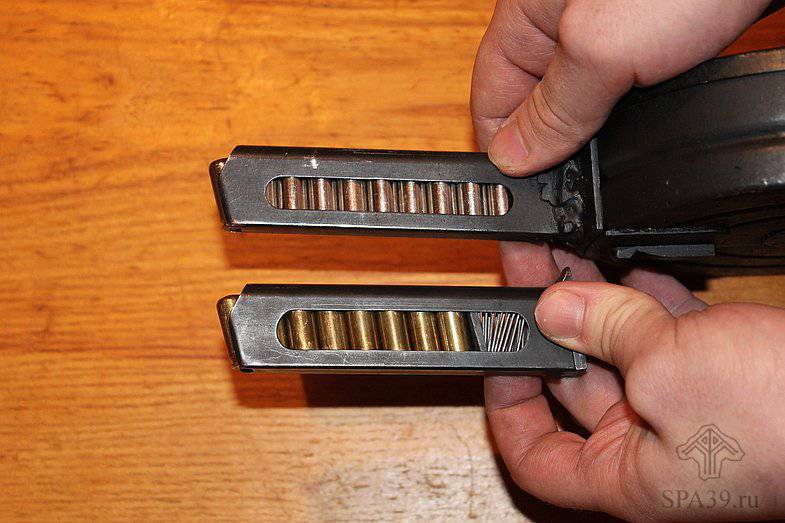 But at the same time the top cartridge stands as expected.
One of the problems that arose during the first tests of the store was the impossibility of its quick retrieval, which was solved quite simply.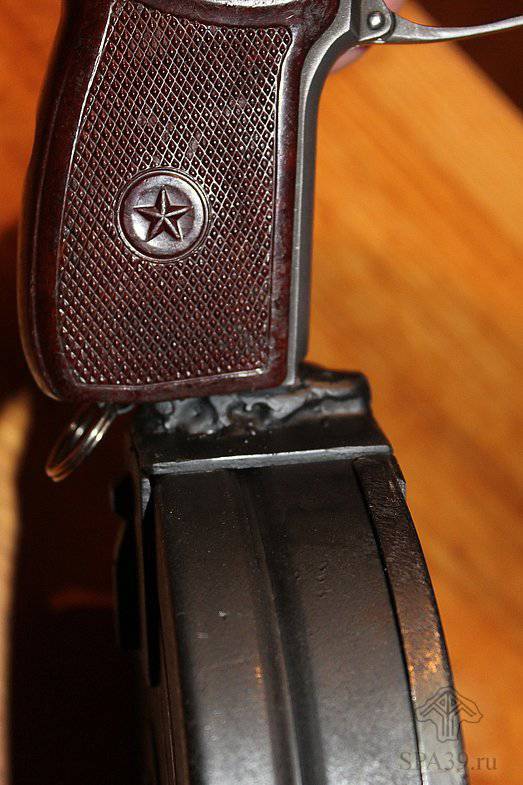 We catch the key ring on the latch and quietly remove the store)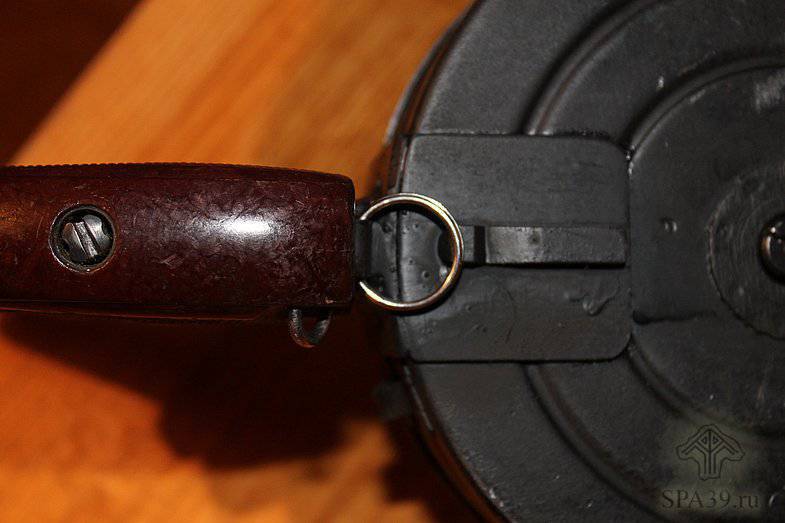 According to preliminary test results, the store is working, but there are still field trials with shooting ahead.