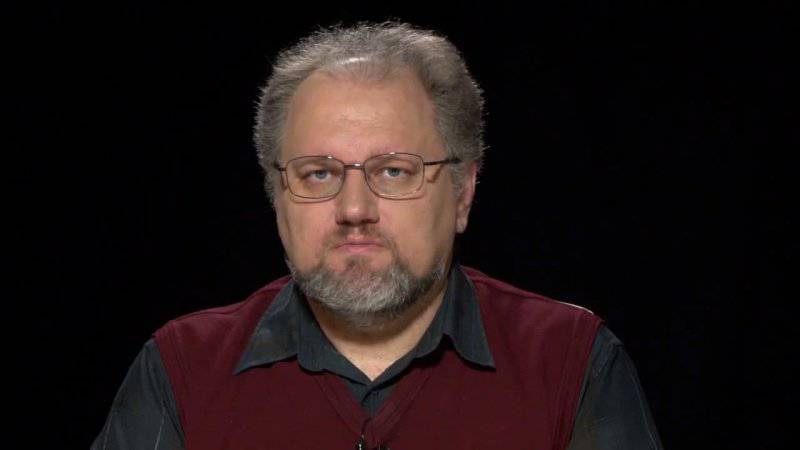 The words "successful" and "loser" have become firmly established in our daily life. Any teenager will easily indicate which of his friends is successful, and who is a loser, a loser. And any teenager will explain why they are just like that.
What is the basis of such lightness and obviousness of the definition? Is success or failure so striking? Alas, today it is easily determined and striking.
Like the society should develop, it becomes more difficult. But the picture is reversed. If some hundreds of years ago there were dozens of criteria for determining the success or failure of a person, today there are only two left (!) - material wealth and occupied position, social status. At the same time, the second parameter is increasingly converted to the first one, effectively reducing success only to material well-being.
Now such a "system" of assessments is so self-evident that the schoolchild can quite easily be called the losers of the parents, going to school on foot, while the classmate is brought on an expensive foreign car.
And what are the successful and losers in
stories
?
I propose to consider two historical figures for the answer to this question. They lived in one very rich and powerful (the richest and most powerful at the time) state. They lived in a close time, from a historical point of view, time.
So first.
He was born in the capital of his mighty state, in a noble family. His father was a censor and a victor. Our character from his youth commanded the troops, held government posts. He proved himself a successful businessman. As his contemporaries wrote about his "mobility and success": "If you tell the truth, which does not do him any honor, then he extracted most of this wealth from the flames of fires and disasters of war, using public misfortunes as a means to get the greatest profits". That is the highest score. During his life, he increased his wealth, if you count in a silver coin, from 7860 kilograms to 186 thousand kilograms. He owned most of the entire real estate both in the capital of his state and in its surroundings, capturing it either by land speculation or by abusing his official position.
As a result, he became the richest man of his richest state and one of the richest people in the whole world history.
Not less success accompanied his career. While still a young man, having gained access to government posts and command of troops, he won a number of victories in battles. And in the field of public career, he reached heights unprecedented in his country - several times occupying top government positions, he eventually became one of three people who had concentrated in their hands all (!) Power in the state.
And so, being at the peak of wealth and power, he died at the age of more than six decades, which in those years was considered an obvious old age.
The diagnosis - "definitely a successful kid!"
Now about the second.
He was born in the same country as the first, but a little later. Born not in the capital, but on the recently conquered suburb. He was not a citizen of a great power, but was from a tributary people. Moreover, he was born in a poor family, not a family of a censor and a victor, but a family of a poor artisan.
He has not made any wealth in his entire life, nor has he made a career. And life was short - after the betrayal of the student and friend, he was subjected to a shameful execution as a state criminal at the age of 33.
Who is he? Loser?
But only historians and lovers of old historical films remember the first one. Yes, and they remember without respect. Marc Licinius Crassus is remembered only as a moneymaker, as a suppressor of the uprising of Spartacus and as a commander who suffered the most shameful defeat for Rome in his era.
Marc Crassus was the richest man of Rome and triumvir. But he saw a day before his death, as enemies carry the head of his son proudly put on a spear. He was dying, realizing the depth of shame and cursed by his own soldiers. His severed head and hand were presented to the tsar of the Parthians during the feast, as trophies.
And now Crassus is very few people need, rarely remember - and then, we remember only as a negative example. Here is such a "successful" character.
And second?
Hundreds of millions of people are still praying to Jesus. He not only created a new religion - he gave the world a new philosophy, a new set of values. Hundreds of millions are trying to live as he commanded. He is honored all over the world. From his birth, chronology is conducted in all parts of the world.
But who is he according to the current rating system?
Why are the insane now, jealous of hanging Berezovsky just because he was very rich? Why did money, which is only a tool of the economy and which do not give either happiness or longevity, became synonymous with success in life? To what extent was it necessary to mutilate the minds of people so that such people, who were considered almost a symbol of the loser Crassus, would the characters be perceived as an example of success? What would those who lived life, like Jesus, become perceived as obvious "losers"?
The world somehow began to change. Somehow the consciousness and the world perception of the "power of the golden calf" corpore too much. It is evident that Jesus banished merchants from the temple for a reason. And it was not just that the usurers refused to bury along with ordinary people.