One of the most ancient Eastern European states is Armenia. Today it is a small country with a capital in Yerevan and a total population of about 3 million people. But a relatively small territory of Armenia is modernity.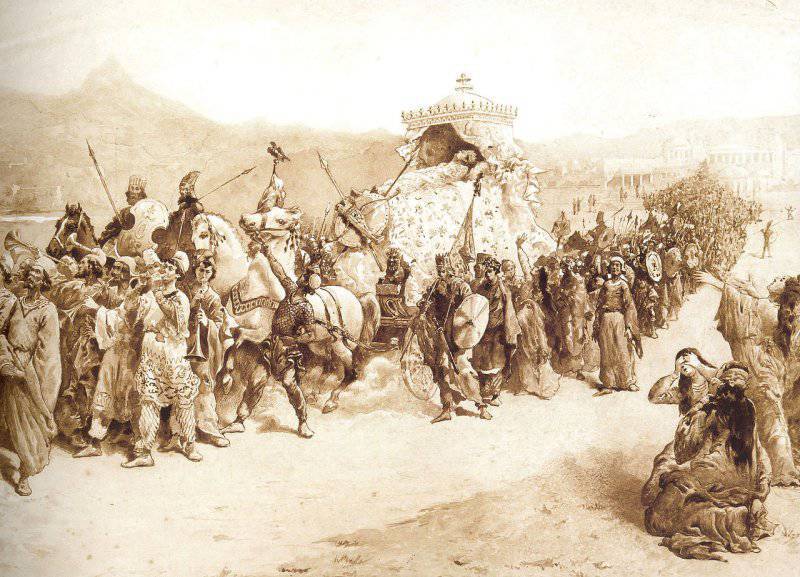 At the time of Artashes I, who belongs to the glorious cohort
generals
Armenia, the era of wars with the Seleucids, the territory of the Armenian state were significantly larger. The capital of the then Great Armenia was located in the city of Armavir (not to be confused with the Russian city of the same name). Great Armenia itself absorbed not only the territories of modern Armenia, but also the lands of the Middle East, a part of present-day Turkey and Iraq, Iran and other states. According to historians, the population of the Armenian Empire was already in the 4 century AD amounted to more than three million people, which in those times could be considered a huge number.
In addition to Great Armenia, the first ruler of which was Artashes I, at the same time there was also the so-called Minor Armenia. The ruler of this territory was Mithridates. Great Armenia as a single state during the reign of Artashes I turned into a formidable force. For many years, the enemies of the empire could not exert significant pressure on the new state.
Artashes I conducted a multi-stage system of reforms, one of which was a land reform, the result of which was the emergence of private ownership of land. An important component of the reign of this strategist-emperor-commander was the unification of scattered Armenian communities using a single language - Armenian.
Artashes I transferred the capital to the city of Artashat, which today is called the fourth capital of the Armenian state. Today Artashat is about 2100 years old, and he is one of the oldest cities in the post-Soviet space.
The military achievements of Artashes I are associated with campaigns against the Seleucids. This is a Hellenistic territorial association, which was founded by one of the commanders of Alexander the Great after his death. Artashes in the middle of 2 century BC conquered the Tamorid region, conquered it, after which other Seleucid possessions fell into his hands. Artashes I is called a man who delivered a crushing blow to the Hellenistic states of Asia Minor.