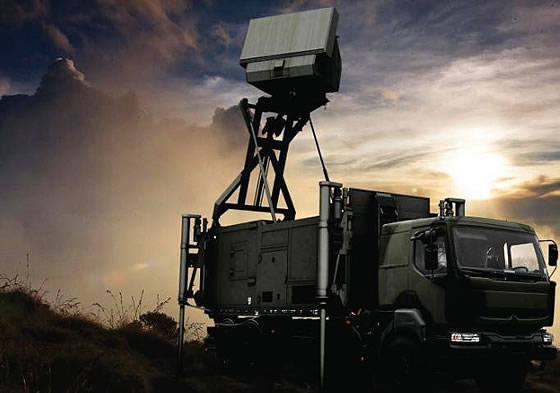 A day after signing a contract for the supply of two French reconnaissance satellites worth about 750 million euros, the UAE Armed Forces signed with the Thales company a contract for the supply of 17 medium-range radar Ground Master-200.
According to the newspaper La Tribune, the cost of the radar supply contract is estimated at 250 million euros. Thus, within two days, France signed with the United Arab Emirates contracts for the supply of drug products with a total value of about 1 billion euros. This testifies to the restoration of full-scale bilateral relations in the sphere of military-technical cooperation, which were complicated by the pressure of France on the leadership of the Arab state in order to promote the Rafale fighters to the UAE market.
UAE announced a tender for the supply of radar in 2009 year. In addition to Thales, the Swedish company Saab, Italian Selex, and ЕАДС participated in the tender.
In the 2011 year, Saab and Selex were excluded from the number of applicants, and in the spring of 2012, the ЕАДС.
Despite the preliminary choice in favor of Thales, Saab turned to the United Arab Emirates with a new competitive offer to jointly produce the Swedish air defense radar at the facilities of the UAE company Tawazun.
As a result of this, in the summer of 2012, negotiations with Thales were frozen, and discussion began with Saab and Tavazun. However, during the negotiations, it turned out that the Swedish proposal was quite risky, and the cost of the project was three times higher than the offer of the French company.
In February of this year, negotiations with Thales resumed within the framework of the IDEX-2013 exhibition and eventually led to the conclusion of a contract.
"Ground Master 200" is a mobile multifunctional three-dimensional S-band radar. It detects air targets, including fighter jets, helicopters, UAVs, guided and cruise missiles, at a distance of up to 250 km and an altitude of up to 24 km and performs guidance at a distance of up to 100 km.
Radar can be used as part of anti-missile and artillery shelling C-RAM systems. The station is located on the chassis of a high-traffic vehicle with the wheel formula 8х8 and can be transported by the BTA C-130 "Hercules" aircraft.