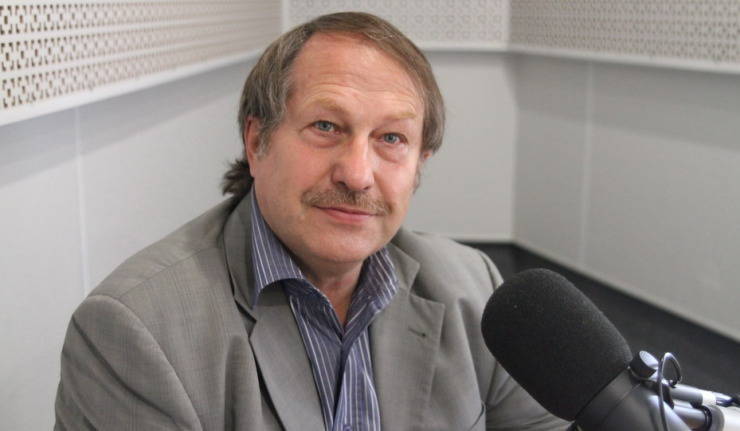 What caused the explosion of Salafi activity in northwest China, what mistakes do Chinese authorities make when interacting with residents of the Xinjiang Uygur Autonomous Region and how does the US turn towards Asia affect stability in the region, said Orientalist, RUDN professor Yury Tavrovsky.
Guest in the studio "Voices of Russia" - Yuri Vadimovich Tavrovsky, an orientalist, professor of the Peoples' Friendship University of Russia (RUDN).
The interview is conducted by Andrei Ilyashenko.
Ilyashenko: Hello! Let's talk about the situation that is developing in the PRC, more precisely in the Xinjiang Uygur Autonomous Region, which borders on a number of Central Asian states. Lately Salafis have been quite active there.
We invited a professor of the Russian University of Peoples' Friendship, an orientalist Yuri Tavrovsky, to tell more about the current situation.
What is the difference between the situation in this region of China, which has previously caused a lot of problems to the central authorities?
Tavrovsky: Recently, in the Xinjiang Uygur Autonomous Region, the performances of hooligan elements and separatists are increasingly occurring. Sometimes they are organized, sometimes they are not. The peak itself was in 2009, when in the administrative center of the autonomous region of the city of Urumqi there was a massive Uighur demonstration. They attacked the Han Chinese, an ethnic Chinese.
Then there were also a lot of such insurrections. And at the same time they began in Kazakhstan, Tajikistan and Uzbekistan. An explosion of Salafi activity occurs throughout this region. He is regarded by Salafis as a very important part of the future of the Islamic Caliphate.
The Fergana Valley, Dzungaria, which became known as Xinjiang, are areas where pan-Islamist, Pan-Turkist sentiments arose far from today. Xinjiang became part of China in the 1755 year after the Manchus seized the country. They seized the Dzungarian Khanate and established their control there.
But control was not always. In 1864, there was an uprising there mainly by the Uighurs and other peoples professing Islam. As a result, China has practically lost control of the entire region. Then he had to win over a few years.
Uigurs - an ancient nation with a high culture. This is an integral part of the Turks. The Uighurs have their own writing and literature. Now they are ideologically processed through the Internet, Islamist literature is being abandoned. Muslim youth from Xinjiang goes to study in foreign Islamic universities.
Recently, Chinese newspapers reported on the detention of a young man who participated in armed uprisings in Xinjiang, and before that - in the battles in Syria on the side of anti-government forces. He was not going to fight, he went to study, but he was told that it was his duty as a Muslim to take part in jihad.
They created a brigade of the same guys and threw them into battle under one of the cities in Syria. He only managed to survive. Salafis are professionals who fight for al-Qaida. They use such "ideological" youth as a cover, cannon fodder.
But this young man survived, he was sent back. He returned to China as a specialist and a man who was shot. I think that this is not a real Salafi onslaught, but only a preparation for it. In my opinion, everything will start after 2014.
Ilyashenko: I just wanted to ask this question, since both in Russia and in the countries of Central Asia there are big concerns about how stable the situation in the region will be after the withdrawal of American troops from Afghanistan ...