Israel is a continuously fighting country. But to live in this country to the ordinary citizen is safer and more comfortable than in Russia. The "Rosbalt" reporter was convinced of this, having spent two weeks in Israel and comparing public safety technologies used in Russia and Israel.
The first and main difference is that in Israel you can see a huge number of armed people on the streets, both in uniform and in civilian clothes. Israeli laws allow citizens to have, carry and use short-barreled for self-defense
weapon
, but in addition to lovers of "short-haired" on the streets you can see young men and women with automatic army armament. In this case, the machines are filled with filled stores and are ready for use at any time.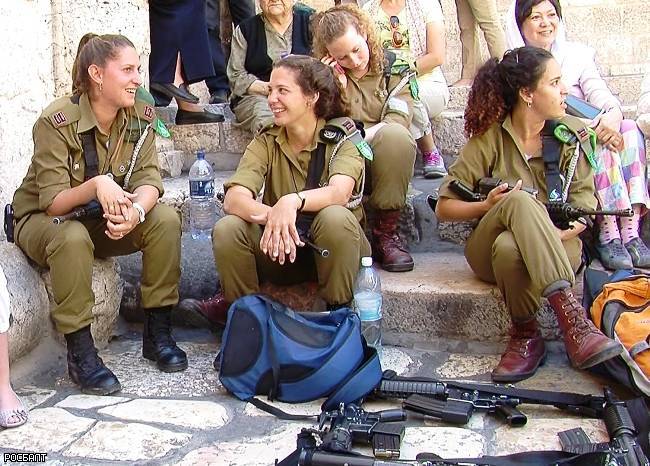 As a basis for obtaining a license for short-barreled weapons in Israel, a citizen may indicate the place of work or residence associated with the risk, as well as an army or police recommendation. So, the right to carry a pistol or a revolver are: taxi drivers, employees of the diamond exchange, athletes involved in shooting sports, as well as all residents of the country living in the occupied territories. In addition, every citizen, after serving an urgent service, may ask the command to sign a special petition, which gives grounds to obtain a license. And finally, the police issue a weapon license to all warriors who voluntarily patrol residential areas. In addition, the country is armed with police and private security guards, with quite young girls often armed with army pistols among the guards.
Thus, in terms of the number of armed persons, Israel occupies one of the first places in the world, however, the high density of the population's weapons does not lead to an increase in the number of accidents or a high level of illegal use of these weapons, than Russian citizens usually frighten the man in the street.
At the same time, the law enforcement practice, which is a precedent in Israel, is increasingly inclined to approve the use of weapons by citizens for self-defense. After the Bedouin gang attacked the family of an Israeli farmer, during which the farmer shot all the attackers, the lawmakers supported this behavior with a special legislative act. Another example is that recently two casualties were prevented by random passersby in Jerusalem. One soldier armed with a machine gun was shot at by a soldier on vacation, and a second was shot by a civilian driving past in a car.
The second significant difference: the number of police officers per capita. Russia is the world leader in this indicator - 976 employees per 100 000 population. In Israel, the 330 police officers on the 100 000 population, i.e. three times lower.
The third difference is the effectiveness of the law enforcement system. The number of criminal deaths in Russia is 28,2 per 100 000 people, in Israel this ratio is 2,1 per 100 000 people.
However, by itself, this statistic does not explain the reasons why in a country surrounded by irreconcilable enemies, the probability of dying at the hands of a criminal is 14 times lower than in Russia. We are talking about a set of reasons, including, for example, a very modest level of grassroots corruption.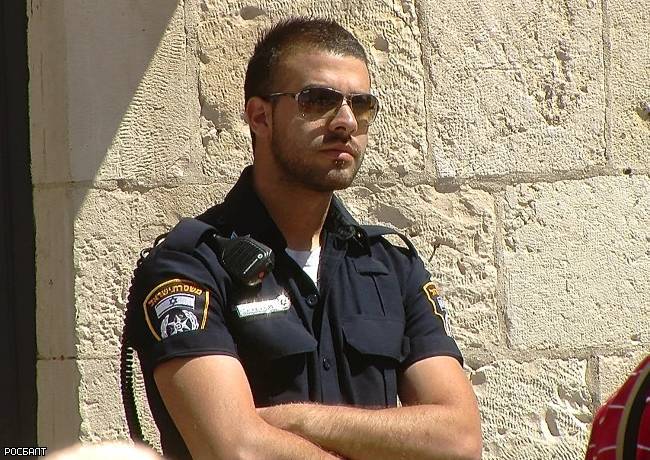 So, police and investigators in Israel do not take bribes - not because they are very moral, but because bribes are economically unjustified. The salary of a policeman in the first year of work is 7 thousand shekels, i.e. 2 thousands of US dollars, and then it grows every year of service. But the main thing is not even a salary, but social benefits, of which there are a lot of - police insurance, medical insurance, payment for higher education, a pension in the amount of 90% of salary, and retirement is allowed already in 45 years. Add to this the financial support for dismissal, which looks like this: a retired policeman invests 10% of the sum for a large purchase, such as land or a house, and the state pays him 90% of the remaining amount. In such a situation, it is simply unprofitable for a police officer or investigator to take money from offenders because he risks hundreds of thousands of dollars in future payments and benefits, and no one will offer him a bribe of hundreds of thousands of dollars at the grassroots level.
However, in addition to the material incentive should be taken into account and moral. The citizens of Israel are great patriots of their country. This can be seen not only by the national flags, which are hung almost on every balcony.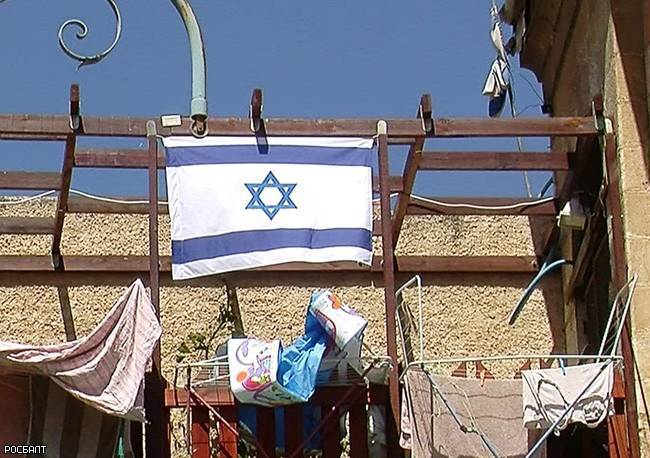 In conversations with local residents, a third of whom speaks Russian well, the Rosbalt reporter was convinced that self-esteem and sincere conviction in the rightness of their work are characteristic of all state representatives, be it a police officer or an official, as well as other representatives professions. The taxi driver may desperately scold the government and the president of his country, but about a simple policeman who stopped him to check, will not say anything wrong. The police here are respected and they help her.
Another important point affecting the crime rate, which was suggested by the local lawyer to the Rosbalt reporter, is the state's intolerance of any form of aggression. Israel is strictly punished not only hooliganism associated with causing harm to health, but even the verbal threat of intention to strike. For the words so popular in Russia ("I will tear you to death!") Should be punished in 4 month of arrest, and it will be a criminal punishment, which then greatly hinders the citizen in life - will affect insurance, loans, work, etc. . For this reason, the level of street violence in Israel is very low, and the so-called automobile rudeness, so popular in Russia, is completely absent. Thus, the state does not allow the transformation of a banal domestic boor into a criminal who is ready not only to threaten and beat, but also to kill.
And now let's compare this situation with Russia, where instead of strengthening responsibility for hooliganism, they decided to abolish the criminal punishment for this crime altogether. Article 213 of the Criminal Code of the Russian Federation "hooliganism" even when Dmitry Medvedev was in office for reasons of humanity was modified in such a way that it now provides for liability only for beating on xenophobic motives or for an attack with a weapon. And if you are being beaten for no reason, using only your arms and legs, then this is not a crime. Thus, impunity of street attacks in Russia has caused not only a sharp increase in this type of crime, but also the basis for the rebirth of bullies who have become impudent of impunity as serious criminals.
Another characteristic point is that in Israel everything and everywhere can be filmed. Reporter "Rosbalta" at one time very hotly argued with the press secretary of the Transport Department of the Ministry of Internal Affairs of the Russian Federation in the North-West Federal District Svetlana Peskovskaya about the legality of shooting at the Pulkovo airport. One of the arguments, which then led the employee of the Ministry of Internal Affairs, was this: "Try to remove something in Israel, at the station or at the airport. You will be immediately arrested!".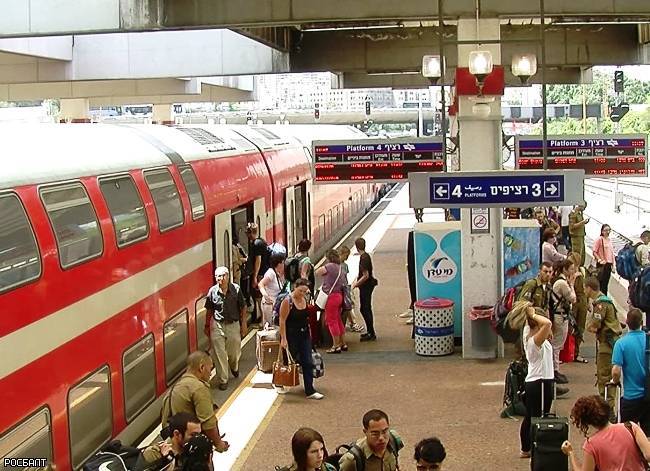 So, I shot with a large professional camera at the railway and bus stations of Tel Aviv, Netanya and Jerusalem, as well as at Ben Gurion Airport, as well as in hospitals, government institutions and religious complexes. No servant or civilian made a single comment to me. There is no doubt that such transparency is another important reason for the low crime rate.
It remains only to envy a country where almost a third of the population are from the USSR, i.e. the same people as you and me. But for some reason Israel is not Russia.