As reported by the press service of Irkut Corporation, 24 on July 2013 of the year at the airfield of OAO Gromov Flight Research Institute in Zhukovsky near Moscow to participate in the international aerospace show MAKS-2013 flew combat training aircraft Yak-130 in a new bright red and white color.
"A flight from the airfield of the Irkutsk Aviation Plant - a branch of the Irkut Corporation OJSC with two intermediate landings was made by test pilots of AS Yakovlev Design Bureau, Heroes of Russia Roman Taskaev and Oleg Kononenko. The Yak-130 airplane, which will take part in the MAKS-2013 cabin, painted in the traditional colors of the AS Yakovlev Design Bureau: red and white. "
The red color was received by the aircraft with tail number "02" (gray number 62-00-02) - the first pre-production aircraft Yak-130 built by OAO Nizhny Novgorod
aviation
Sokol plant, which made its first flight in 2004 and owned by OKB im. A.S. Yakovleva ".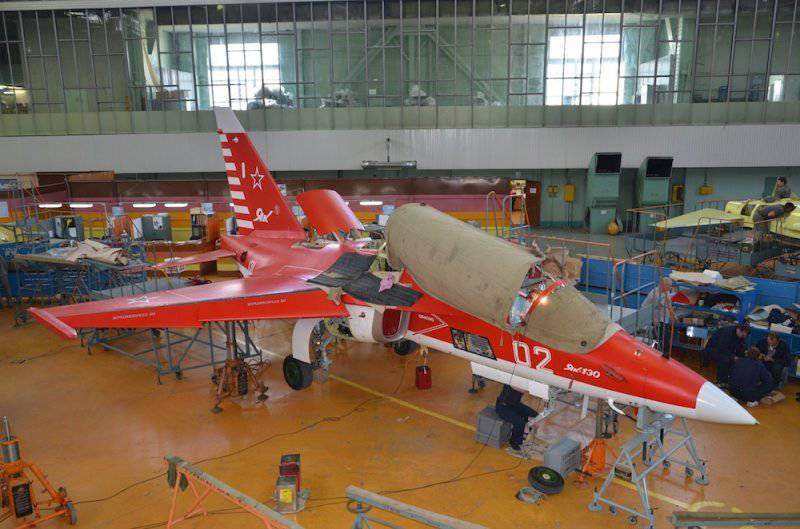 Aircraft Yak-130 (tail number "02") in the process of painting in a red and white color scheme at the Irkutsk Aviation Plant