A scandal erupted in Georgia, caused by the sensational confessions of President Mikhail Saakashvili. He spoke about the US role in dispersing the opposition rally on Rustaveli Avenue.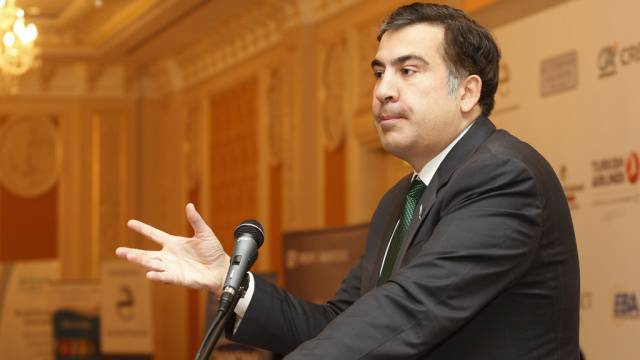 "On May 26, an FBI group sat in our Ministry of Internal Affairs and watched on monitors all the stages of dispersing the rally," the president said during a recent meeting with students. "The FBI then wrote that the authorities had acted lawfully and there was no excessive use of force."
This part of Mikhail Saakashvili's speech did not get on the air, since only the presidential press office kept the recording and there was no broadcast in the material originally broadcast by the media. According to the newspaper "Kommersant", the president himself later insisted that his statements about the FBI were made public.
The statements of Mikhail Saakashvili aroused the indignation of the party "National Assembly" (NA) and Nino Burjanadze, who is now running for president. "Saakashvili's statement is either a malicious lie, or Georgian society is dealing with something worse," says N.S. in a statement. the bloody punitive operation, in which several people were killed and hundreds wounded, arrested and tortured. " The leadership of the National Assembly demanded from the United States "a serious reaction and explanation in order to avoid the growth of anti-American sentiment in Georgia."
Nino Burjanadze appealed to US Ambassador Richard Norland with similar requirements. "Saakashvili's statement insults people who believe that we live in an independent state," she said on the air of "Rustavi-2." ".
The US authorities and the US embassy in Tbilisi so far refrain from commenting.