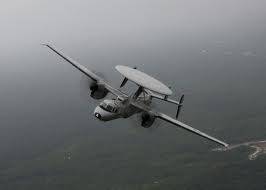 The US Navy awarded Northrop Grumman a contract worth 113,7 million for the manufacture of the next five serial advanced long-range radar detection and control aircraft (AEWS) E-2D Advanced Hawkeye for the second installment.
The contract provides for the cost of purchasing materials with a long production time and the necessary technical work.
The program E-2D provides for the construction of X-NUMX airplanes for AEW. The issued contract is one of the stages of the implementation of this program, during which production of the aircraft of the head lot and production vehicles in the amount of 75 units was financed.
In June of this year, Northrop Grumman delivered the US Navy 10-th "Advanced Hawk" E-2D. Another 10 aircraft are at various stages of manufacturing and flight testing. Achievement of the initial combat readiness of DRLOI E-2D airplanes is planned for 2015 year.