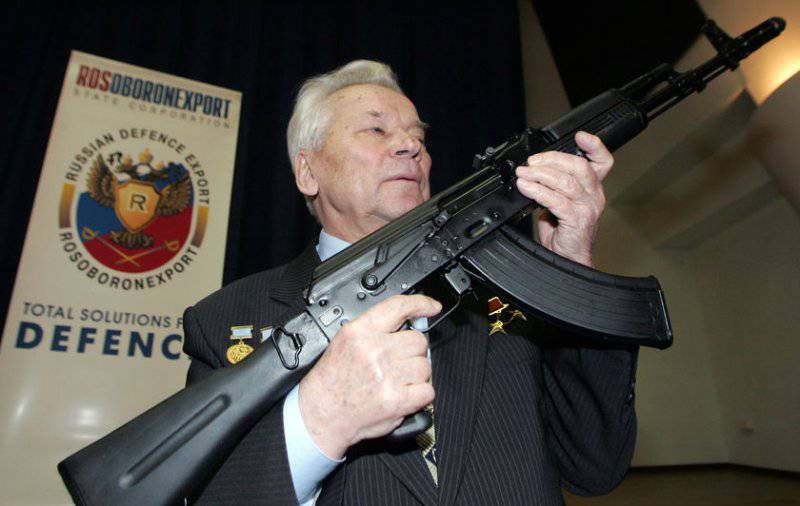 The legendary gunsmith Mikhail Kalashnikov, hospitalized 23 June in the Central Military Clinical Hospital. Mandryka in Moscow, is recovering.
According to the referent of the gunsmith Sergei Nosachev, who is in constant contact with Mikhail Timofeevich and his relatives, all the planned medical events were successful and nothing threatened the health of Mikhail Kalashnikov.
For the second week, Mikhail Timofeevich is in a separate ward of the hospital, where, under the supervision of doctors, medical, preventive and rehabilitation measures are being held. Every day he does gymnastics, monitors the press, reads books and communicates with relatives. His mood is cheerful and optimistic. He sends his best regards to his health to big hello and assures: "I have always won, and this time I will win!"
Doctors have not yet named the date of discharge of Mikhail Kalashnikov from the hospital, but there is hope that she is not far off. We wish Mikhail Timofeevich a speedy recovery and new victories!