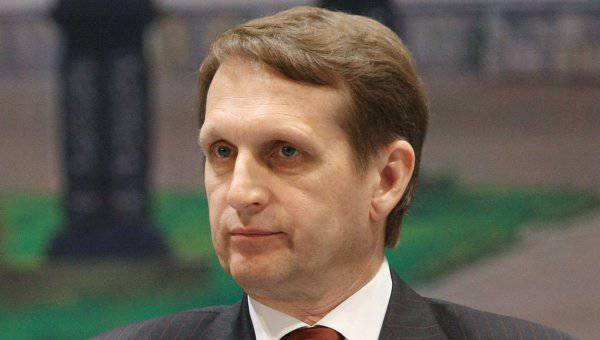 The Day of Remembrance of the Russian soldiers who died during the First World War will be celebrated for the first time in Russia on August 1, the State Duma Chairman Sergei Naryshkin said.
"In our calendar of memorable dates, a new date has been added - 1 of August, the Day of Remembrance of Russian soldiers who fell during the First World War. This year, in a few days, we will celebrate this new memorable date for the first time, "said Naryshkin at a meeting with the Patriarch of Serbia, head of the Serbian Orthodox Church Iriney, RIA reports.
News
».
The State Duma Chairman also noted that it was decided to erect a monument in Russia in honor of the fallen Russian soldiers during the First World War. He recalled that next year will mark the centenary of the outbreak of the First World War. Naryshkin also noted that the visit of the Patriarch of Serbia is dedicated to the celebration of the 1025th anniversary of the baptism of Russia. In turn, the Patriarch of Serbia noted that there are a lot of holy places in Russia, and he is glad that he has the opportunity to visit them. "The Serbian people have always been faithful both in soul and heart to the Russian people, and our
historical
communications are ancient and important for Russia, and especially for us, "he said. According to him, one of Serbia's main problems is related to the province of Kosovo. "There, in the Kosovo region, everything is in danger, starting with the people, including our great shrines, monasteries. And in order to solve the Kosovo problem, we really trust in Russia, "said Patriarch Irenaeus, expressing hope for Russia's support in this matter.