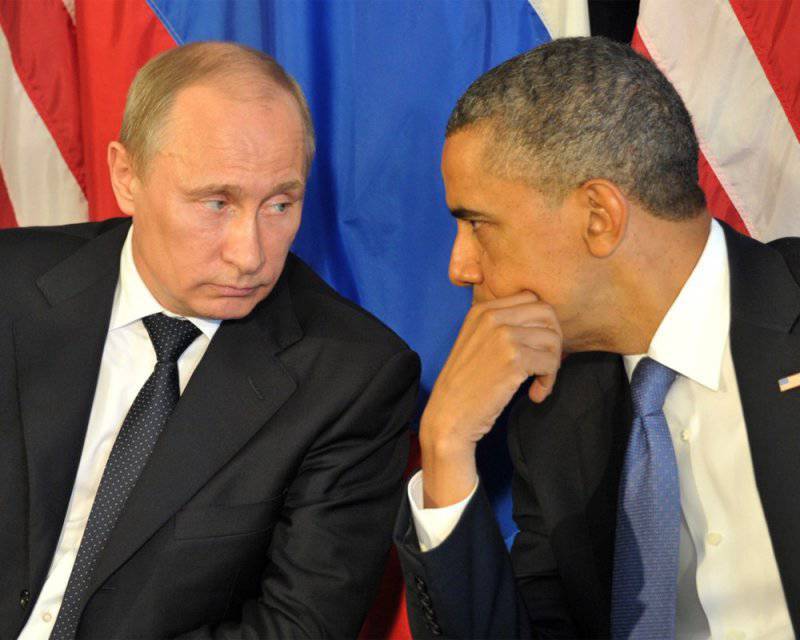 Literally from the first days of the new term of President Vladimir Putin, the Western press has opened a real hunt for him: it is not a day for an influential American, British or, at worst, seedy Polish tabloid to denounce all sins. However, a year later, Putin's image in the West is beginning to slowly but surely unfold in 180 degrees. So who is he today in the eyes of the western inhabitants - "a KGB agent" or "a real hipster" - we analyze below.
Putin becomes a hipster
Among the stream of articles exposing Putin's tyranny inside, something new appeared in the foreign press the other day - the fashion magazine Esquire released a story entitled "Vladimir Putin Becomes Hipster". The author in a joking manner analyzes the appearance and behavior of the president and claims that Putin is the most advanced hipster of our time. Here are some reasons for this:
- he wears trendy glasses;
- he uses hipster headphones;
- he spat on the digital world and buys analog typewriters for his administration;
- he showed a thumbs up when naked activist "Femen" jumped out in front of him;
- he is thin, likes to shock the public and admire, etc.
But it's not the Esquire article itself that is curious, but the response to it from fellow writers. The American Flavorwire responded with an angry rebuff, where the author almost foamingly proves that Putin is not a hipster at all. If only because it oppresses sexual minorities and, as they say, cracks down on political dissidents outside the country:
"The giggling about the fact that he is a hipster only distracts attention from the true nature of this person."
In general, one crazy article answered the other. However, it should be noted that in recent times the image of Putin, diligently created by Western media as "an associate of S. Hussein, M. Gaddafi and Kim Jong Un," is often rejected by Western philistines.
Putin is an American president
Now, without joking: recently I had the opportunity to dive into the social network world of American conservatives - these are people who dream of the Cold War times and dream of regaining the former power of the United States. As you understand, they don't tolerate Russians, and still believe that we are all Communists and threaten their traditional freedoms.
So, in this environment (and it is very extensive), Barack Obama is honored as a pathetic loser, and Vladimir Putin is almost a model for a modern politician. Someone there even drew a "demotivator" with a photo of Putin and a caption: "You understand that you no longer live in a free country, when even Vladimir Putin starts to sound more reasonable than your government."
Such a picture in a short time gained a frantic number of "likes" and overgrown with comments by Americans - like these:
"I trust Putin now more than ever to Obama ..."; "You know, I would change Obama to Putin! To go crazy, I never thought in my life that I would prefer the Russian president to my own! In fact, five years ago, I would have been offended if someone even offered me such a thing "; "Maybe we steal Putin and keep in the US by force?" )) "; "Even if you don't agree with Putin's policy, you have to admit that he's strong and not being led by the crowd"; "Obama is even bigger communist than Putin!" At least, Putin is loyal to his country, and not in the wake of her enemies. Even Reagan would agree with that. I think if Reagan saw Obama, he would immediately send fighters at him as a terrorist "; "Putin immediately got to know who Obama was and didn't let that fool himself"; "I think that after Putin warned Obama about Boston, but he did not do anything, it was after this that Putin realized that Obama is an IDIOT!"
I note that this is not an exception - I find similar comments in various parts of American social networks.
The strength of the action is equal to the force of counteraction
There is an opinion that, probably, the year of non-stop harassment in the media is too much even for gullible western citizens. Some critical point has been passed, and people begin to doubt the image of the Russian tyrant that he is actively pushing. The article in "Exquire" is a vivid example of how a society, tired of the horror story, itself clothe it in a humorous form. This means that Western media moorants have somewhat overheated the heads of their subscribers.
Another reason for the beginning of the process of the collapse of the negative image of Putin is that no one can really resist him among the Western political beau monde. The recent G8 summit is a clear confirmation of this. By the way, he became the cause of the explosion of accusatory articles and offensive cartoons in foreign press, exposing the entire West for its inability to deal with the Russian leader.
The controversy with Edward Snowden also contributed to the popularization of Putin's image in the United States. Even those who consider the fugitive to be a traitor admit that Putin has shown courage without driving him out of the country, which any of the current European leaders would certainly have done.
We often complain that our country is making little effort to strengthen its image abroad. However, this image is directly associated with the image of the first person of the state, and his behavior is the main information
weapon
. As practice shows, in order to resist tons of custom-made articles, it is not at all necessary to try to please, to adapt to the ironed-up pattern of a faceless Western politician - it is enough just to remain firm in your decisions and not be cracker.