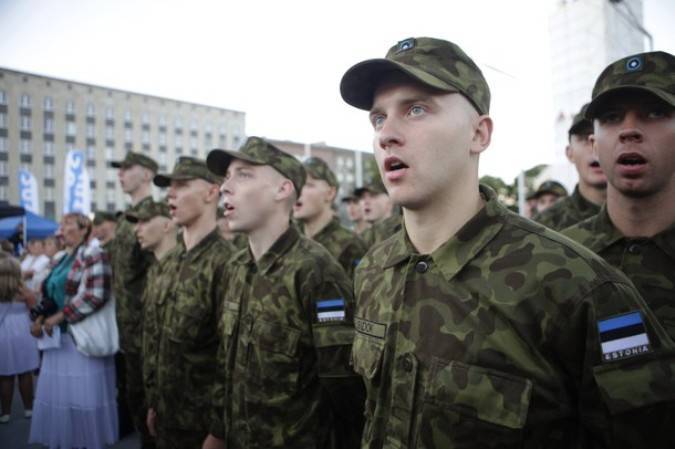 Latvian President Andris Berzins proposed that the Baltic countries join forces and create a single armed forces, but in Estonia they were skeptical about this idea, said Estonian Defense Minister Urmas Reinsalu.
"As for the formation of a single army, I don't consider it realistic, because each state has its own defense forces, each state develops them itself, and this independence does not prevent the implementation of NATO's defense plans," Reinsalu said, Rus.ERR informs with reference to "Current Camera".
The Minister advised the southern neighbors to bring the costs of the state defense, as in Estonia, to 2% of GDP. According to him, now the defense budgets of Latvia and Lithuania even together do not fall short of Estonian ones.
"If you look at Russia, it has doubled its weapons in the last four years, and constant reconnaissance flights near NATO's airspace, and the last violation of the Estonian air border - all that defense needs to be developed," he added.
The head of the parliamentary commission on state defense, Mati Raidma, also believes that resolving issues related to state defense should remain a matter for everyone.
Skeptical about the assumption of the Latvian president and reserve lieutenant colonel Leo Kunnas. According to him, in order to become one, the armed forces of the three countries are too different. And Latvia should first of all focus on its spending on state defense.
Earlier, the Latvian president said that the region needs to develop defense, and if even the three Baltic countries, for example, do not buy their planes, but use the support of other NATO countries, then the armed forces could be concentrated on the neighbors. Berzins also said that he did not see the point of investing big money in the defense of each country separately and urged to be effective.