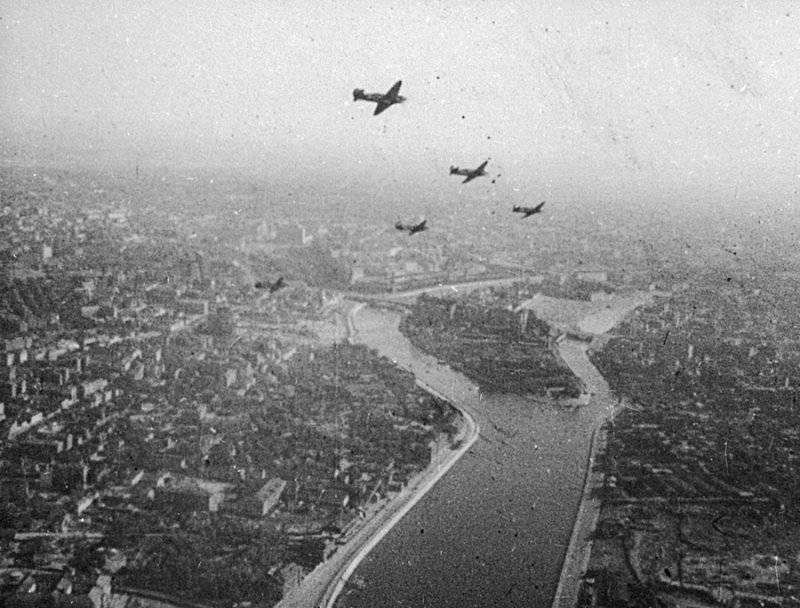 On Monday, July 22, is a day to commemorate the Soviet soldiers, who repulsed the first Luftwaffe air raid on Moscow in the 1941 year. The air defenders did not allow most German bombers to drop bombs on the capital.
Air defense veterans, who repelled an air strike, believe that the battle for Moscow began just then, and not September 30, as is commonly believed in official historiography.
"It's their battle for Moscow that began on September 30 of the year 1941. And our battle began on July 1, when our post noticed the first German aircraft at Vyazma, "said Nikolai Martynov, who had fought with a Luftwaffe 19 summer sergeant, in an interview with Vecherny Moskva
According to him, the first Junkers-88 appeared over Vyazma on the first day of July, but in Moscow they did not believe the air defense report and did not do anything. The next day a German raid
aviation
the line of people at the store was destroyed.
"From this day the enemy appeared in the air every day. They even flew to Moscow. Before 21 July, the Germans made 89 raids. And when we looked at which routes they were going, they were convinced that the railways and highways are their priorities, "continues Martynov.
On the first day, Soviet anti-aircraft gunners and pilots shot down an 22 220 aircraft, and from six to nine Luftwaffe aces were able to get to Moscow. The Germans dropped near 50 land mines to Moscow and to the 5 thousands of lighters. There were fires in the capital, but not a single industrial enterprise of the city suffered, and Moscow was better preserved than other European capitals. And all this is the merit of the air defense and the pilots who met the enemy on the distant approaches.
"We, PVOshnikov, have big complaints about historiography. Everywhere it is written that the defense of Moscow began on September 30. For us, it began on July 1. Four and a half months, we fought almost alone. And this period is thrown away. Why - it is not clear. Many of our fighters were not even awarded with the medals "For the Defense of Moscow". They considered that the status was not allowed, "complains Nikolai Martynov.