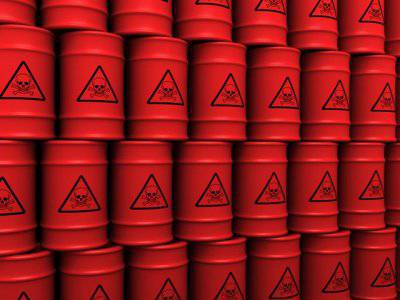 To date, 30 tons of chemical have been destroyed in Russia
weapons
"Category one", which is more than 75 percent of the original declared reserves.
This was reported in an exclusive interview with the correspondent. ITAR-TASS Director of Implementation of Conventional Commitments of the Ministry of Industry and Trade of the Russian Federation Viktor Kholstov.
He participated in the 73 session of the Executive Council of the Organization for the Prohibition of Chemical Weapons (OPCW), held in The Hague.
"At this session, we reported that there are four chemical weapons destruction facilities in Russia. These are "Maradykovsky", "Pochep", "Leonidovka" and "Shchuchye". Two objects - "Kambarka" and "Mountain" - have already destroyed their reserves. These four facilities operate in accordance with plans submitted by Russia to the OPCW. The destruction of chemical weapons on them goes in the normal planned mode, "he said.
Kholstov recalled that the construction of the last, seventh, Russian chemical weapons destruction facility Kizner in the Udmurt Region is being completed. "In the fourth quarter of this year, work will begin on real media there, that is, we will begin the destruction of chemical weapons," he informed.
"I would especially like to emphasize that at the facility in Leonidovka, the destruction of complex-design munitions, which contain both poisonous substances and various types of explosive charges, has begun. To ensure their neutralization, complex and costly technical solutions are required, as well as enhanced measures to ensure personnel safety and environmental protection. At the facility in Leonidovka such events are held. More than 1400 units of such ammunition have already been destroyed there. Work is proceeding normally, "Kholstov said. According to him, in the fourth quarter of this year, the same line is planned to be launched at the facility in Maradykovsky. "At first, there was one technological line in Leonidovka, and now two are working in parallel - regular and complex," said the director of the department of the Ministry of Industry and Trade.
He recalled that in accordance with the Federal Target Program for the destruction of chemical weapons stocks in Russia, they should be completely eliminated by December 31 2015.