The Defense News publication ranked the most successful defense enterprises in the world. As it turned out, only Russian companies showed impressive growth over the past year.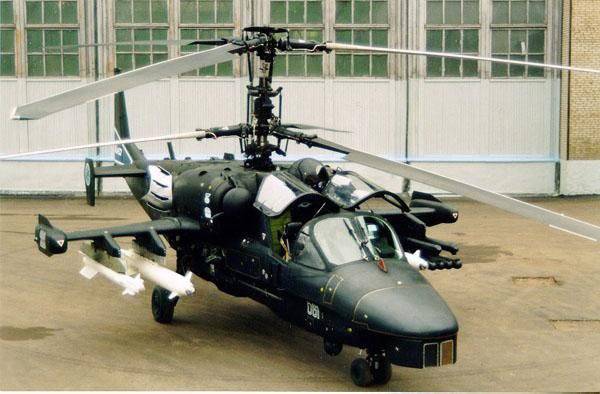 The total revenue of 100 of the largest arms manufacturers in 2012 decreased by 13 billion dollars, or 3%, compared to last year. The trend to a decline persists for the second year in a row - in 2011, revenues declined by 1%, reports Defense News.
This did not come as a surprise, since the United States and the countries of Europe, which were facing a crisis, previously reported a reduction in military spending.
At the same time, Russian companies showed "staggering" growth, Defense News noted. So, the Almaz-Antey concern rose to 11 places in the world ranking (from 25-th to 14-e) and entered the top five of the rating in Europe with revenue growth of 62%. Russian Helicopters (24-place in the world ranking) increased profits by 32%, United Engine Company (49-place) added 49%, and RTI (80-place) showed 12-percent growth.
At the same time, all Russian aircraft manufacturers: Sukhoi (43-th place), Irkut (62-th place) and MiG (93-th place) showed a negative result.
Experts explain the increase in profits of Russian companies by a huge increase in exports
weapons
, which reached a record 14 billion in 2012, which is 6% more than 2011 of the year. Russia, the second largest arms exporter after the United States, has more than doubled its supplies abroad since 2005, the newspaper notes.
In addition, Defense News notes, Russian companies managed to achieve such indicators due to increased defense spending by India and China.
The return of Russian products to the Paris Air Show at Le Bourget in 2013 also contributed to this, according to the publication.
The first five in the world rating of defense enterprises is as follows.
1. Lockheed Martin, USA (profit - 44 billion 883 million dollars, growth - 2,1%).
2. Boeing, USA (31 billion 378 million dollars, 2,2%).
3. BAE, United Kingdom (26 billion 813 million dollars, –8%).
4. Raytheon, USA (22 billion 705 million dollars, –1,5%).
5. General Dynamics, USA (21 billion 23 million dollars, –10,5%).