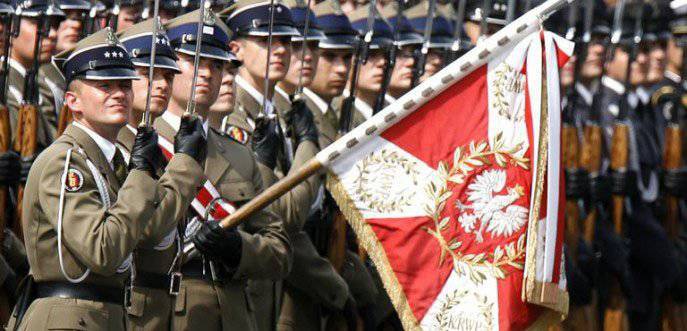 In the near future in the Polish army will make significant changes.
This is stated in the law, which is today signed by the President of Poland Bronislaw Komorowski. According to him, the first thing is to reduce the number of representatives of the central office of command. This structure plans to make the same for both the peace and the war period.
Poland will abolish divisions by type of service. They will no longer be divided into infantry, special forces, air force, and naval forces. Instead, they will create a central command of the armed forces, whose responsibilities will include the preparation and functioning of the army in peacetime, as well as operational command, which will take the leadership in times of crises, and lead units that are intended for foreign missions.
The General Staff will no longer be responsible for planning, management and reporting. His responsibilities will include: strategic planning, drawing up multi-year programs for the development of the army and advising the president, the head of government and the minister of defense.
The reason for these innovations was a large congestion of the General Staff. According to supporters of the current reforms, since the leadership did not pay due attention, this was one of the reasons for the appearance of numerous violations in the military
aviation
that led to the tragic plane crash that happened with the Polish presidential Tu-154 near Smolensk in 2010.
It is planned that the new system of functioning of the Polish army to enter into force in 2014 year.