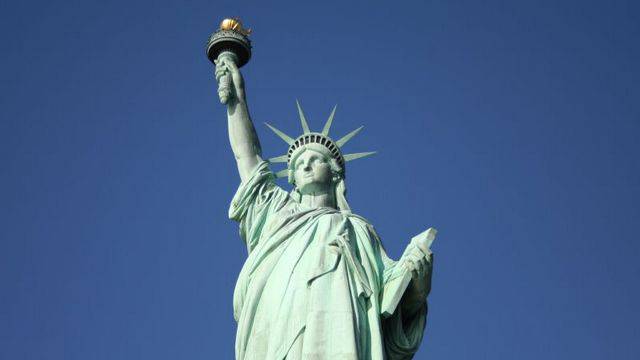 US Ambassador to Russia Michael McFaul responded to the Navalny case on Twitter: "We are deeply disappointed with the conviction of Navalny and the obvious political motives of this trial." According to the portal LewRockwell.com, "he certainly didn't catch the irony": in parallel, Bradley Manning is threatened with life imprisonment for the transfer of information to Wikileaks, and Edward Snowden flees from the largest US intelligence network.
In the American press, Navalny was called the "brave opposition blogger", the hero of the civil society that will appear after the "overthrow of the tyrant Putin". At the same time, continues publication. it is not mentioned that in the Russian policy of Navalny is "nobody, and the facts known about him cause rejection". LewRockwell.com emphasizes that Navalny is an extremist who "endorses racist speeches" and who was "thrown out" of the Yabloko party for participating in neo-Nazi marches.
The popularity of Navalny edition explains that he "opposes the right people." In 2005, the portal reminds, Navalny made a decisive contribution to the creation of the anti-Putin organization "YES!" ("Democratic alternative"). This movement was sponsored by the US government, as well as many other organizations aimed at carrying out a coup d'état: for example, "Repulse" in Serbia and "Zubr" in Belarus.
As proof, the publication quotes from documents published by Wikileaks: "Heading" YES! "Maria Gaidar, daughter of former Prime Minister Yegor Gaidar. She is an ardent supporter of promoting democracy, but realistically refers to emerging obstacles. According to Gaidar, "YES!" Concentrates on non-partisan activities aimed at raising political awareness. She received funding from the National Endowment for Democracy and does not disclose this fact, fearing to be compromised with the US. "
LewRockwell.com considers Navalny's accusation of fraud to be fair, calling the sale of timber at below market prices a regular corruption scheme. Navalny, the newspaper notes, was caught red-handed - there are records of telephone conversations and the testimony of witnesses. And the fact that US Ambassador Michael McFaul nevertheless condemned the process as political, LewRockwell.com calls the abuse of office of a diplomat.
His role as an ambassador in Russia is considered by the publication to be extremely controversial: McFaul is known for participating in state coups. He played a key role in the revolution in Egypt, which LewRockwell.com proves by the testimony of the Egyptian oppositionist. Participation in the Ukrainian Orange Revolution even allowed McFaul to write a book.
And while "the grantees are against the ruler, who fell into disgrace of the American foreign policy elite," such officials will "continue to stick their nose in the affairs of sovereign states," the newspaper concludes.